Cloud Dataflow
Fully-managed data processing service, supporting both stream and batch execution of pipelines
Try It Free
Managed & Unified
Dataflow is a unified programming model and a managed service for developing and executing a wide range of data processing patterns including ETL, batch computation, and continuous computation. Cloud Dataflow frees you from operational tasks like resource management and performance optimization.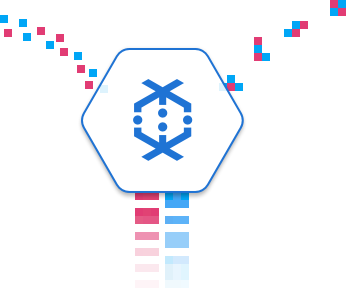 Fully Managed
The managed service transparently handles resource lifetime and can dynamically provision resources to minimize latency while maintaining high utilization efficiency. Dataflow resources are allocated on-demand providing you with nearly limitless resource capacity to solve your big data processing challenges.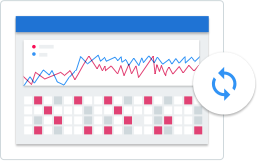 Unified Programming Model
Apache Beam SDKs provide programming primitives such as powerful windowing and correctness controls that can be applied across both batch and stream based data sources. The Apache Beam model effectively eliminates programming model switching cost between batch and continuous stream processing by enabling developers to express computational requirements regardless of data source.
Integrated & Open Source
Built upon services like Google Compute Engine, Dataflow is an operationally familiar compute environment that seamlessly integrates with Cloud Storage, Cloud Pub/Sub, Cloud Datastore, Cloud Bigtable, and BigQuery. The Apache Beam SDKs, available in Java and Python, enable developers to implement custom extensions and choose alternate execution engines.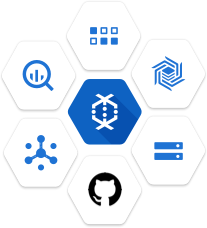 Partnerships & Integrations
Google Cloud Platform partners and 3rd party developers have developed integrations with Dataflow to quickly and easily enable powerful data processing tasks of any size. Integrations are done with the open APIs provided by Dataflow.

Dataflow Features
Reliable execution for large-scale data processing
Resource Management

Cloud Dataflow fully automates management of required processing resources. No more spinning up instances by hand.

On Demand

All resources are provided on demand, enabling you to scale to meet your business needs. No need to buy reserved compute instances.

Intelligent Work Scheduling

Automated and optimized work partitioning which can dynamically rebalance lagging work. No more chasing down "hot keys" or pre-processing your input data.

Auto Scaling

Horizontal auto scaling of worker resources to meet optimum throughput requirements results in better overall price-to-performance.

Unified Programming Model

The Dataflow API enables you to express MapReduce like operations, powerful data windowing, and fine grained correctness control regardless of data source.
Open Source

Developers wishing to extend the Dataflow programming model can fork and or submit pull requests on the Apache Beam SDKs. Dataflow pipelines can also run on alternate runtimes like Spark and Flink.

Monitoring

Integrated into the Google Cloud Platform Console, Cloud Dataflow provides statistics such as pipeline throughput and lag, as well as consolidated worker log inspection—all in near-real time.

Integrated

Integrates with Cloud Storage, Cloud Pub/Sub, Cloud Datastore, Cloud Bigtable, and BigQuery for seamless data processing. And can be extended to interact with others sources and sinks like Apache Kafka and HDFS.

Reliable & Consistent Processing

Cloud Dataflow provides built-in support for fault-tolerant execution that is consistent and correct regardless of data size, cluster size, processing pattern or pipeline complexity.
"Streaming Google Cloud Dataflow perfectly fits requirements of time series analytics platform at Wix.com, in particular, its scalability, low latency data processing and fault-tolerant computing. Wide range of data collection transformations and grouping operations allow to implement complex stream data processing algorithms."

- Gregory Bondar Ph.D., Sr. Director of Data Services Platform, Wix.com

Dataflow Pricing Summary
Cloud Dataflow jobs are billed per minute, based on the use of at least one Cloud Dataflow batch or streaming workers. A Dataflow job might consume additional GCP resources--Cloud Storage, Cloud Pubsub, or others--each billed at their own pricing. For detailed pricing information, please view the pricing guide.
US Europe Asia (Taiwan) Asia (Japan)
Dataflow Worker Type
vCPU
$/hr
Memory
$ GB/hr
Local storage - Persistent Disk
$ GB/hr
Local storage - SSD based
$ GB/hr
Batch 1
Streaming 2
1 Batch worker defaults: 1 vCPU, 3.75GB memory, 250GB PD.
Apache®, Apache Beam and the orange letter B logo are either registered trademarks or trademarks of the
Apache Software Foundation
in the United States and/or other countries.