Data Analytics
Replicate your data from SAP apps to BigQuery with SAP tooling
As enterprise data grows, and the need for new data tools increases, we know that many of our Google Cloud customers have implemented BigQuery as their preferred big data platform. BigQuery is a serverless, highly scalable, cloud-based enterprise data warehouse with an in-memory BI engine and machine learning built in. It is capable of processing petabyte-scale data sets with unmatched price-performance.
We also know that lots of enterprises today use SAP tools for large systems like finance, HR, operations and more. As you bring your workloads into the cloud, you can still get the best of those on-prem systems along with the new capabilities you get with Google Cloud. By integrating SAP and BigQuery, you can combine your enterprise data from ERP together with data from other sources, such as social media, websites, connected devices (IoT), or an enterprise tool like CRM in one place, process them quickly and unlock new insights.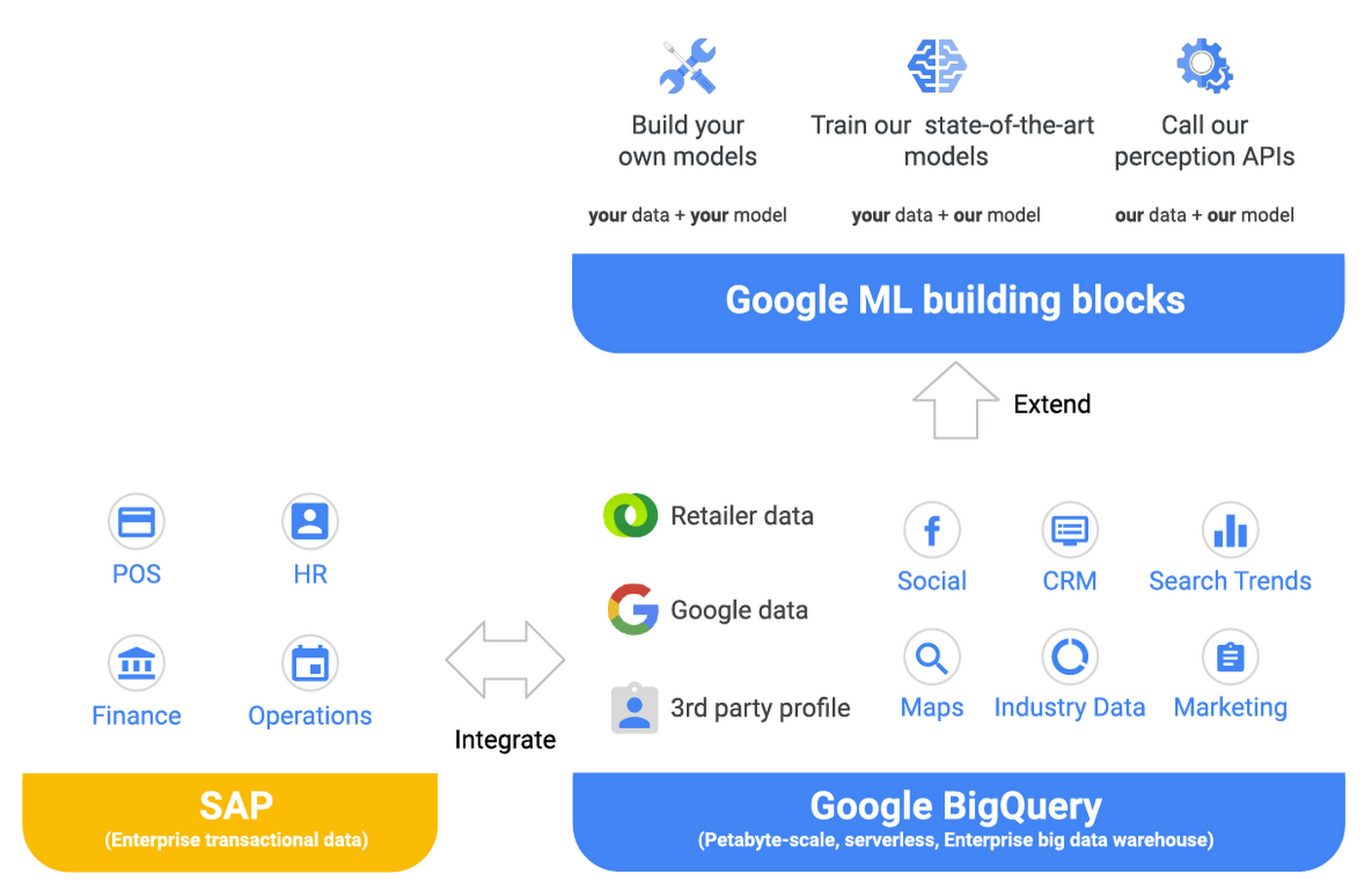 While there are various methods for integrating SAP and Google BigQuery, one of the most commonly requested we hear is for data replication from SAP sources into BigQuery by using the SAP integration tooling that's already available to users.
To make it easier to understand how to implement such a solution, we've created an integration guide that includes how to set up near real-time replication of data from SAP applications to Google BigQuery using SAP Data Services (data integration and transformation software application) and SAP LT Replication Server (SLT) (real-time replication tool for big data).
We want to make Google Cloud the best place to run SAP. We're committed to investing in this space. We look forward to hearing your feedback and sharing more integration solutions in the coming months. In the meantime, learn more about SAP solutions on Google Cloud.