Next
Our head's in the cloud, but we're keeping the earth in mind
At Google, our commitment to a sustainable future for the earth takes a lot of forms, whether we're buying renewable energy or using machine learning to build high-resolution maps of the entire planet. Building a sustainable future is a team effort. In addition to cutting carbon emissions and thinking about big solutions to environmental problems, we hear from our users that they're doing this work too. Organizations are using Google Cloud Platform (GCP) to learn more about the environment, explore new ways to protect the earth's resources, better harness renewable energy and simply improve the sustainability of their IT infrastructure. To celebrate Earth Month, we're highlighting a few sustainability sessions from Google Cloud Next '19 and sharing some of the positive environmental impact our customers are driving with Google Cloud.
We build sustainability into our cloud
We're committed to delivering a cloud with sustainability built-in, so our customers can get the benefits too and more easily build a sustainable future. It takes just seconds to spin up cloud services and get all the computing power you need for your business. It's so on-demand that it's easy to forget that cloud services still run in a data center, powered by electricity, on physical servers. At Next, Joe Kava, VP of Google Data Centers, reminded us, sharing a behind-the-scenes look at how we build, run and source energy for our fleet of data centers. Check it out in An insider's look at Google data centers.
As Joe mentions, being a sustainable cloud starts with energy-efficient data centers. Google has been putting our own machine learning (ML) technology to use in our data centers to make them more efficient. Cooling servers requires a lot of electricity. By using neural networks to predict the optimal cooling settings based on data we capture every five minutes, we can improve server cooling efficiency by 30%. Here's a look at how that works in detail:

We're delivering as much of the electricity we draw to compute power as possible. Check out Controlling Data Center Cooling Using the Cloud and Machine Learning to learn more from Eddie Pettis, one of the engineers who deployed our ML-driven cooling control system. The efficiency improvements Eddie and his team deliver contribute to the overall power usage effectiveness (PUE) of our data centers. Our average PUE is 1.11–50% more efficient than the industry average.
The same type of ML technology that helps us with cooling helps with our renewable energy efforts too, by better predicting the output of some of our wind energy. Google has long been committed to renewable energy because we recognize that reversing climate change requires a transition to carbon-free energy. But it also has to make financial sense for us to become the largest corporate purchaser of renewable energy. An energy source that is predictable and consistent in delivering energy to the grid is often more valuable, but wind isn't very predictable. So we use neural networks to predict the wind output of some of our farms based on weather forecast data, helping us increase the value of our wind energy by as much as 20%. You can see more details here: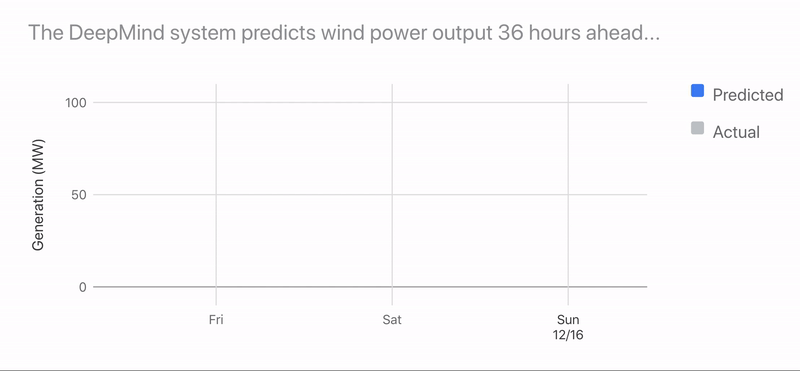 Learn all about our renewable energy efforts, including wind, from Amanda Peterson Corio and Marsden Hanna from the energy and location strategy teams at Google in How We Source 100% Clean Energy for Google Data Centers. Increasing the value of renewable energy makes it easier for us to continue to procure renewable energy to match 100% of the energy we use across our business—Google Cloud included. Every workload you run on Google Cloud has zero net carbon emissions.
How customers are using GCP to build a more sustainable future
Our customers are using Google Cloud to support their users in a more sustainable way. When companies migrate existing applications to GCP, they reduce their digital environmental footprint. They're also building new applications that tackle climate challenges and using data to make more informed decisions about environmental impact.
National Geographic Partners gives millions a better appreciation for nature through the eyes of their explorers, photographers, journalists, and filmmakers. The NatGeo image collection tells stories of adventurers, researchers, and the people, animals and places they depict. As the custodians of those two million images, NatGeo has helped improve our knowledge of planet Earth and the change it's experiencing.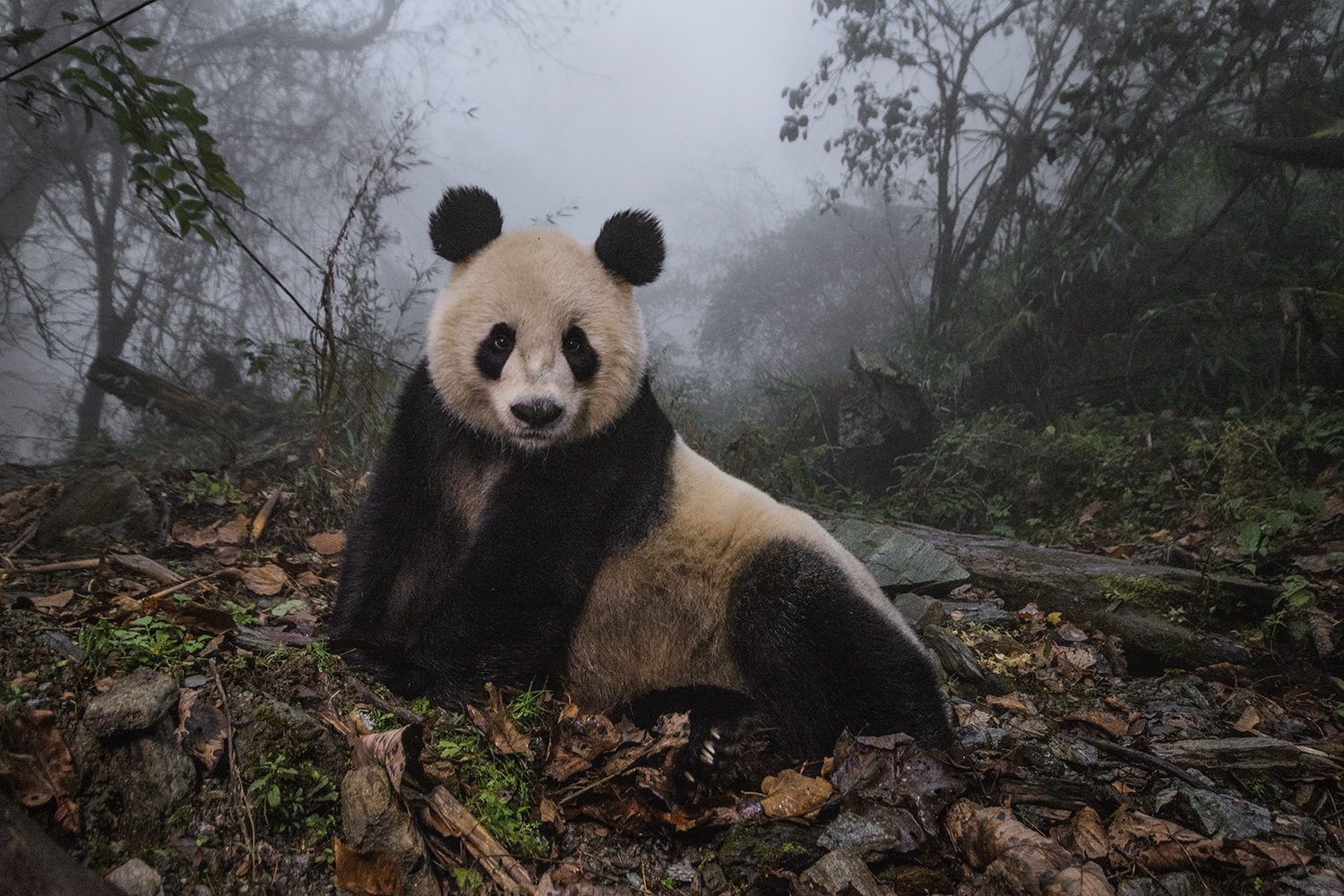 NatGeo recently migrated the entire image library application from their data center to GCP to improve the security and management of the collection and ensure the legacy is protected moving forward. Hear Marcus East, CTO of National Geographic, describe the migration process, and Melissa Wiley, VP of Digital, talk about sustainability goals and the environmental impact of moving the image collection to GCP in Building sustainability into our infrastructure, your goals and new products.
In the same session, hear from Jake Wachman, VP of Digital at SunPower Corporation, about how they are using Google and Google Cloud tools to make home solar more accessible to all. Enough sun hits the earth every hour to power the global economy for a year. The challenge is capturing the energy from all of those rays for people to use. Plus, rooftops are a tricky surface to map for optimal solar panel placement. Installers currently have to manually outline the rooftop, identify chimneys, skylights and other obstructions, abide by county regulations and of course avoid shaded areas. That takes a significant amount of time.
Using data from Google Maps and Google Project Sunroof, SunPower Corporation built their new Instant Design service on Google Cloud Platform, improving the home solar design process by making it 97% faster. Their new services showcases how Cloud AI and CPUs make a powerful team.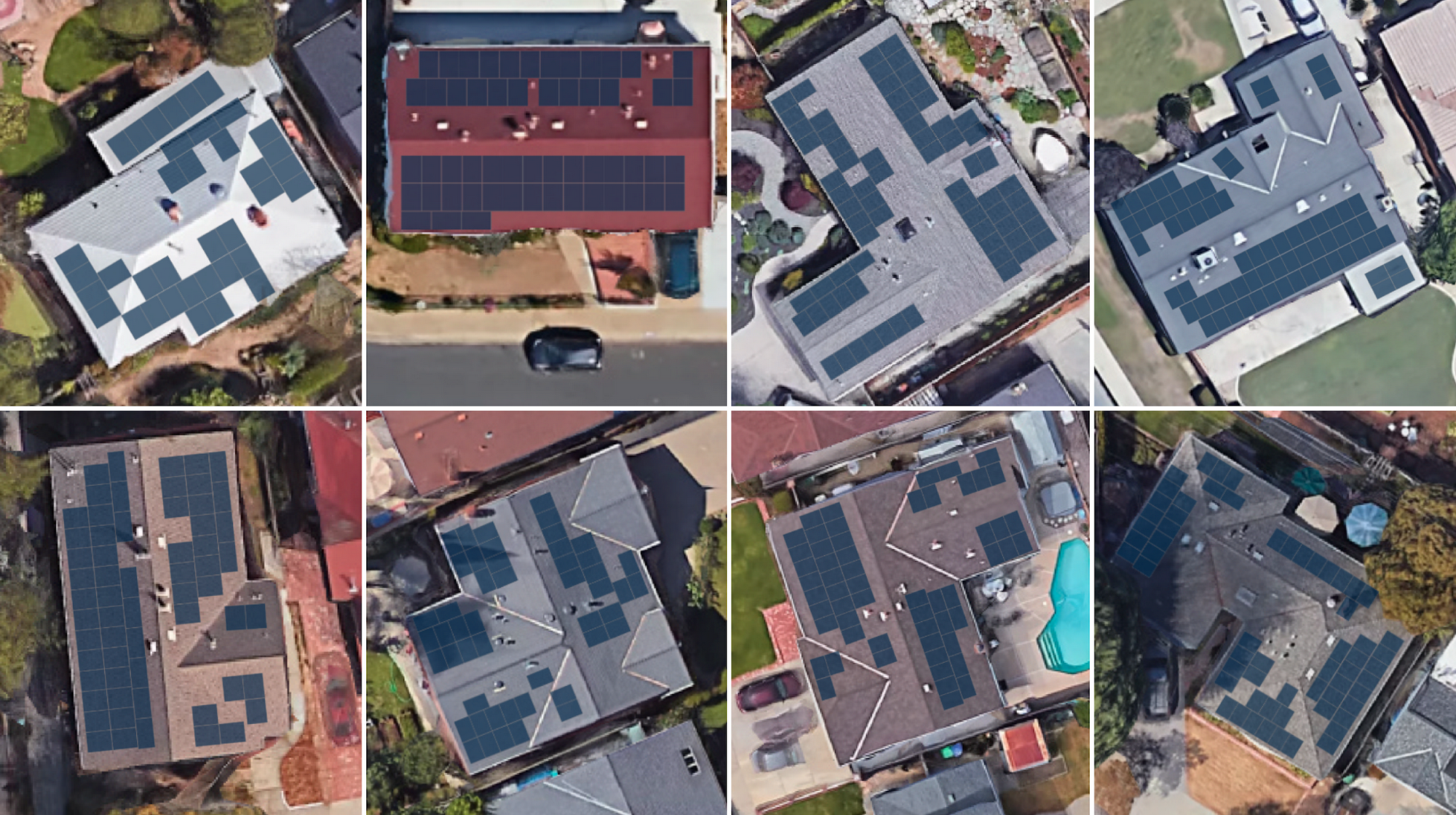 San Mateo County is also using solutions from Google Cloud and our partners to improve air quality for residents. San Mateo County is big—more than 700 square miles stretching from San Francisco to Santa Cruz—with a very diverse geography. But they previously had just one air quality sensor in Redwood City. Measuring air pollution from stationary instruments located miles apart is insufficient, as dangerous air pollution can be eight times higher from one end of a block to another.
Using BigQuery, BigQuery GIS, and Google Cloud Platform, Geotab and Aclima, a Cloud commercial SaaS partner, are using connected vehicles and sensor networks to gather billions of data points related to both human health and global climate change. Working with these Google Cloud partners, San Mateo County can get hyper-local air quality sensing on municipal vehicles and deliver this insight to the community in real time. Hear all about it in Connected Vehicles as Air Quality Sensors: Powered by BigQuery GIS.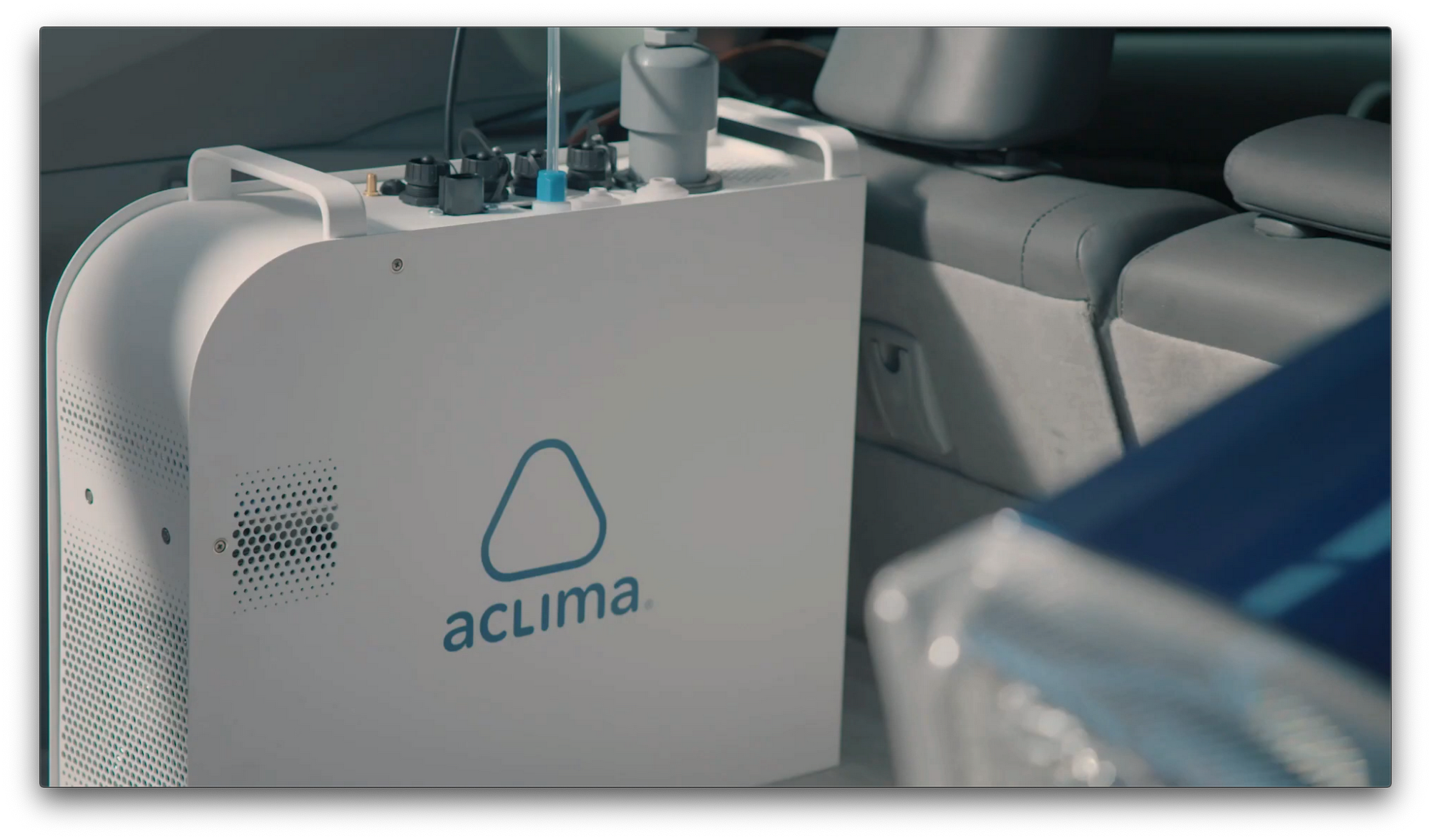 Using the cloud to better understand our environment
The earth is pretty big. Learning about what's going on around the globe is often a function of being able to crunch an incredible amount of data and understand millions of images. Understanding this type of data at scale is an excellent use for cloud computing.
The Google Earth Engine and Google Cloud teams came together to map the land cover in each 30-meter square of the earth, going back to 2013. The combination of Google Earth Engine with App Engine, Cloud Pub/Sub, Cloud Dataflow, TensorFlow, Kubeflow and ML Engine form an end-to-end pipeline that creates value out of raw data. This data pipeline turns pixels into rich map information, with machine learning allowing this to be done over time. Taking a time-series look at the earth's land cover can help track and understand things like urbanization, deforestation, water resource changes and cropland views. In a Cloud Next session, Nicholas Clinton, David Cavazos and Christopher Brown from Google explained the process in detail to answer the question, What is on Earth?
Insights about our environment can help us make better decisions about management, urban planning and climate targets. To help deliver those insights to decision makers, Google recently launched the Environmental Insights Explorer, built using GCP, to analyze Google Maps data and provide rich insights into the vital signs of our planet. Cities are using these insights to create carbon baselines and accelerate climate action plans. Hear all about it from Saleem Van Groenou and Denise Pearl in Global City Climate Action Analysis with Geo Data.
Investing in ideas that go round and round
At Google Cloud, we believe that with the help of modern technology, business can be a positive catalyst for change. That's why we've partnered with SAP to host a sustainability contest for social entrepreneurs called Circular Economy 2030. We invited thought leaders from around the world to submit a revenue-generating idea that uses Google Cloud and SAP technology to advance a circular economy—a holistic system that designs out waste and pollution, keeps products in use, and regenerates natural resources.
In collaboration with UN Environment, the Ellen MacArthur Foundation, and the Global Partnership for Sustainable Development Data, we selected a total of five finalists from a pool of 250+ applications from 50+ countries around the world. Each of the finalists excelled across the four assessment criteria of original idea, business model, potential impact, and technical innovation, and demonstrated their passion for sustainability. Whether working to track industrial waste flows for increased accountability or addressing rural food waste with solar-powered cold storage, the Circular Economy 2030 finalists are all advancing a better, more equitable, and more sustainable future.
To learn more about the Circular Economy 2030 contest and the five finalists, check out the panel session from Google Cloud Next where we announced the winners and discussed how to use cloud computing for a sustainable future.
Advances in technology are helping drive advances in sustainability and creative ideas to improve our global environment. We're looking forward to seeing continued innovation around the world.