Infrastructure
Investing in Google infrastructure, investing in Nevada
Today we're announcing new infrastructure investments in the state of Nevada: a new Google data center and Google Cloud region. These investments will expand our footprint in the southwestern U.S., creating more jobs in the area, improving connectivity and speed for users of Google services and Google Cloud customers, and ensuring that Nevada will become one of the world's onramps to the internet.
Google infrastructure
Infrastructure is a key area of investment for us because it underpins all of the work that we do and supports all of our products. Data centers are the engines of the internet, and as demand for online content and cloud services continues to increase, our data centers are growing too. They support all of our products including Search, Ads, Maps, YouTube, and Google Cloud. In total, we've invested $47 billion in capex between 2016 and 2018, which includes investments in our infrastructure. We announced earlier this year that we'll invest another $13 billion in the U.S. alone, including this investment in Nevada.
Globally, Google operates data centers in sixteen locations, and Google Cloud customers are served by 20 cloud regions and 61 availability zones around the world. Once complete, our new site in Nevada will be part of this worldwide network of data centers.
Economic growth and technology in the Silver State
The Las Vegas metro area is home to over two million people and a booming entertainment and gaming industry. Whether you're a Gmail user, a global retailer, or one of the world's largest entertainment corporations, fast access to online content and cloud services are critical to keeping your day running smoothly.
Caesars Entertainment Corporation is among the world's largest hotel operators, with 40,000 rooms around the globe. The data analytics team at Caesars leverages Google Cloud's BigQuery serverless data warehouse and TensorFlow machine learning framework to aggregate data and derive meaningful insights from it. With these valuable insights, Caesars Entertainment has improved the results of their marketing and hospitality initiatives. "Caesars Entertainment selected Google Cloud because we depend on highly reliable performance as well as scalability for our data analytics initiatives," said Gene Lee, SVP Chief Analytics Officer for Caesars Entertainment. "The addition of a Google Cloud region in Las Vegas, combined with the sophisticated capabilities of BigQuery and TensorFlow, should enable Caesars to further differentiate the gaming, hospitality and entertainment experiences we are able to offer to individual guests."
A new Google data center
At our groundbreaking event in Henderson today, we marked the start of construction on a new Google data center. Today's celebration was attended by Senator Catherine Cortez Masto, Senator Jacky Rosen, Representative Susie Lee, and Governor Steve Sisolak who spoke about how Google continues to invest in the state by bringing tech jobs to the area, giving local non-profits access to over $1 million in funding, and providing additional support for small and large businesses in the state. When it comes online in 2020, the new data center will enhance our ability to provide the fastest and most reliable services for all our users and customers. We're creating more jobs, servicing more customers in the area, and creating economic opportunity by supporting local nonprofits.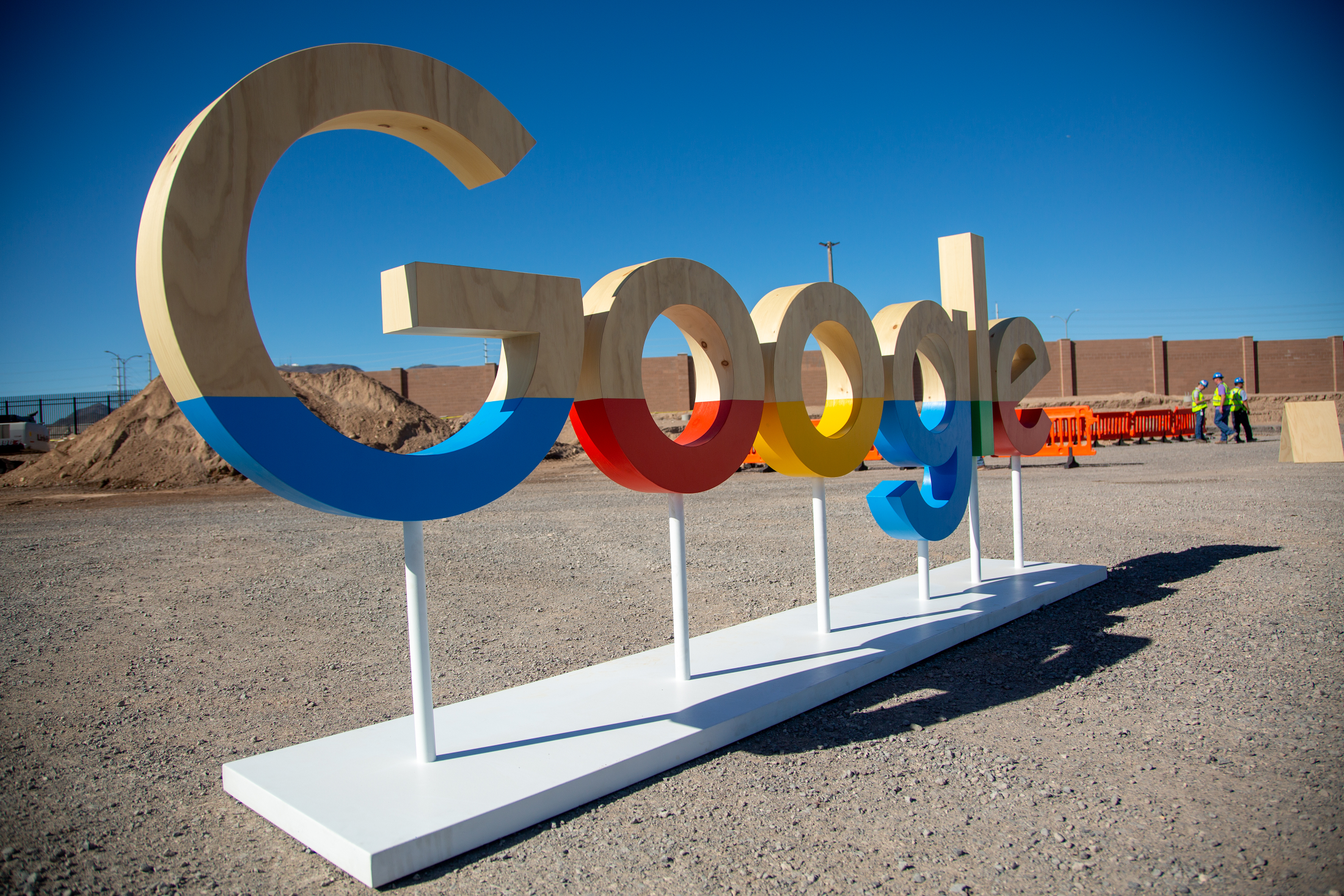 A cloud for Nevada
When it launches, the new Google Cloud region in Las Vegas will give organizations in the Western U.S. and those doing business in Nevada faster access to
Google Cloud Platform
products and tools that will help supercharge their businesses. The region will have three availability zones and will support our portfolio of key GCP products, delivering simple, reliable, and secure infrastructure and lightning fast data analytics and ML/AI capabilities.

And we aren't stopping there—we'll launch our Salt Lake City cloud region in early 2020, for a total of seven Google Cloud regions in the continental United States. These new regions will enable Google Cloud customers to distribute their workloads across up to four regions in the west—Los Angeles, Oregon, Salt Lake City, and Las Vegas—providing even greater connectivity than ever before. Contact sales to learn more about cloud region availability and to get started on GCP today.
A new home in the Southwest
We believe it's important to invest in the communities that we call home. In this spirit, today we announced the Google.org Impact Challenge Nevada, a $1,000,000 commitment to Silver State nonprofits with bold and innovative ideas to create economic opportunity in their communities. Beginning today, local nonprofits can submit their proposals to a panel of local judges who will select five winners to receive $175,000 grants and training from Google.org to jumpstart their ideas. Additionally, Nevadans will have a chance to vote for their favorite idea from the five winners, and the "People's Choice Winner" will receive an additional $125,000 in funding.
Google is proud to call Nevada its newest home, and we'll continue to invest in communities throughout the state. Thank you for welcoming Google into your communities—we look forward to building out our infrastructure in Nevada and welcoming Google Cloud customers to our Las Vegas region soon.