Infrastructure
Google Cloud announces new regions in Seoul and Salt Lake City
In three years, Google Cloud has opened 15 new regions and 45 zones across 13 countries. We continue to expand our global footprint to support our growing customers around the world. Today we're announcing two new additions to our global infrastructure: new Google Cloud regions in Seoul, South Korea and Salt Lake City, Utah, USA—bringing the total number of global regions to 23 in 2020.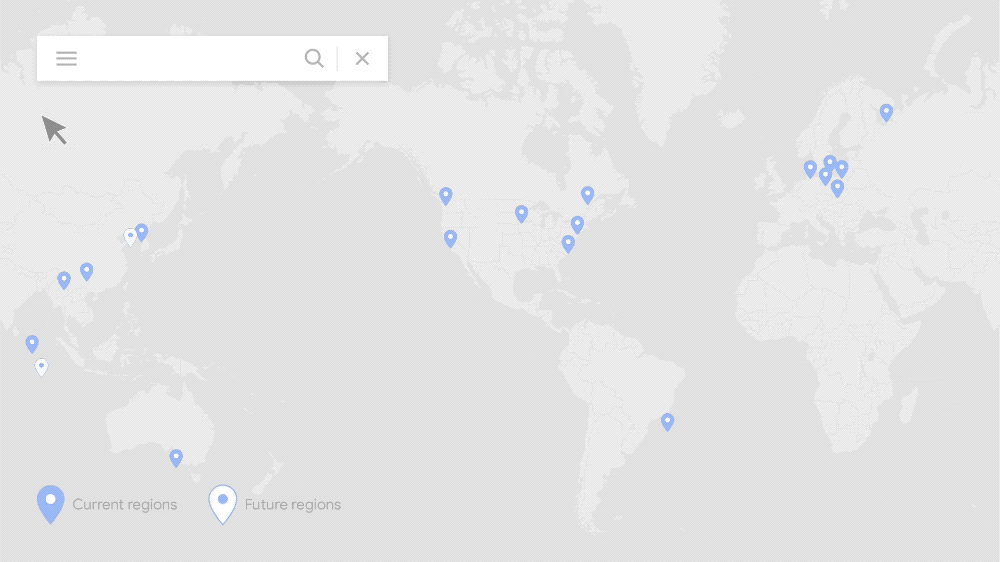 Customers can expect to use the Seoul region in early 2020, followed by the Salt Lake City region shortly thereafter. Each new cloud region is designed for high availability with three zones from the start, and will include our portfolio of key Google Cloud Platform (GCP) products.
Google Cloud region coming to South Korea
South Korea is a leader in telecommunication and information technology, and world-famous in the gaming industry. In South Korea, we've seen tremendous customer adoption from global companies like Samsung, Netmarble, TMON, and LG CNS. For example, Netmarble, South Korea's largest gaming company, uses Google Cloud to support new game development, manage infrastructure, and infuse business intelligence throughout operations using GKE, BigQuery, and Cloud ML Engine. LG CNS uses Google Cloud to save millions of dollars each year by using AI to visually inspect its manufacturing lines to drive product quality.
Seoul will be Google Cloud's eighth region in Asia Pacific, and will help better serve both local customers looking to expand globally and multinational customers doing business in South Korea.
Expanding our U.S. footprint with Salt Lake City cloud region
The addition of Salt Lake City will bring the total Google Cloud regions within the continental United States to six, and underscores our tremendous growth in the U.S. Known for its healthcare, financial services and IT industries, Salt Lake City is a hub for data center infrastructure. This new region will enable customers in the Silicon Slopes area to easily run low-latency, hybrid cloud workloads.

"Google Cloud's expanding infrastructure in Salt Lake City is a welcome development as our growing business continues to scale to meet the needs of over 250 million customers," said Dan Torunian, PayPal's Vice President of Employee Technology & Experiences and Data Centers. "This new region will enable enhanced availability and performance for our customers, when every millisecond counts."
"Team Utah is delighted to welcome a Google Cloud region to Salt Lake," said Theresa Foxley, President & CEO of EDCUtah, a private, non-profit organization that works with state and local governments and private industry to attract and grow competitive, high-value companies and spur the expansion of local Utah businesses. "This new region will improve cloud computing infrastructure for businesses operating in Utah, giving them faster access to Google Cloud products and services and bringing technical innovations even closer to where they do business. We look forward to welcoming the new region to Salt Lake City in 2020."
Organizations operating in the western US will soon be able to distribute their workloads across three western regions—Los Angeles, Oregon, and soon Salt Lake City—providing even higher connectivity in the west.
What's next
Google Cloud regions bring the cloud to organizations around the world, helping drive growth, differentiation, and innovation. In the coming weeks, the Osaka, Japan region will open to customers, and the Jakarta, Indonesia region is expected to launch in the first half of 2020.
We look forward to welcoming you to these upcoming GCP regions, and we're excited to see what you build with our platform. Stay tuned for more region announcements and launches this year. Visit our locations page for more information on cloud region availability, or contact sales to get started on GCP today.