Chrome Enterprise
Chrome Insider: What's new in Chrome Enterprise, Release 77
These updates in Chrome 77 will make managing and securing Chrome Browser, or a fleet of Chrome devices, even easier. For the full list of additions and more detailed descriptions, be sure to read the release notes. Okay, now on to what's new.
A new Admin console experience for Chrome Enterprise
The Google Admin console got a major redesign recently, with changes that will help Chrome Enterprise admins perform device actions faster, search and find information quickly, and manage apps, extensions and native (CUPS) printers from one place. We've also introduced new policies. See changes for yourself directly within the Google Admin console, or subscribe to Release Notes for future updates.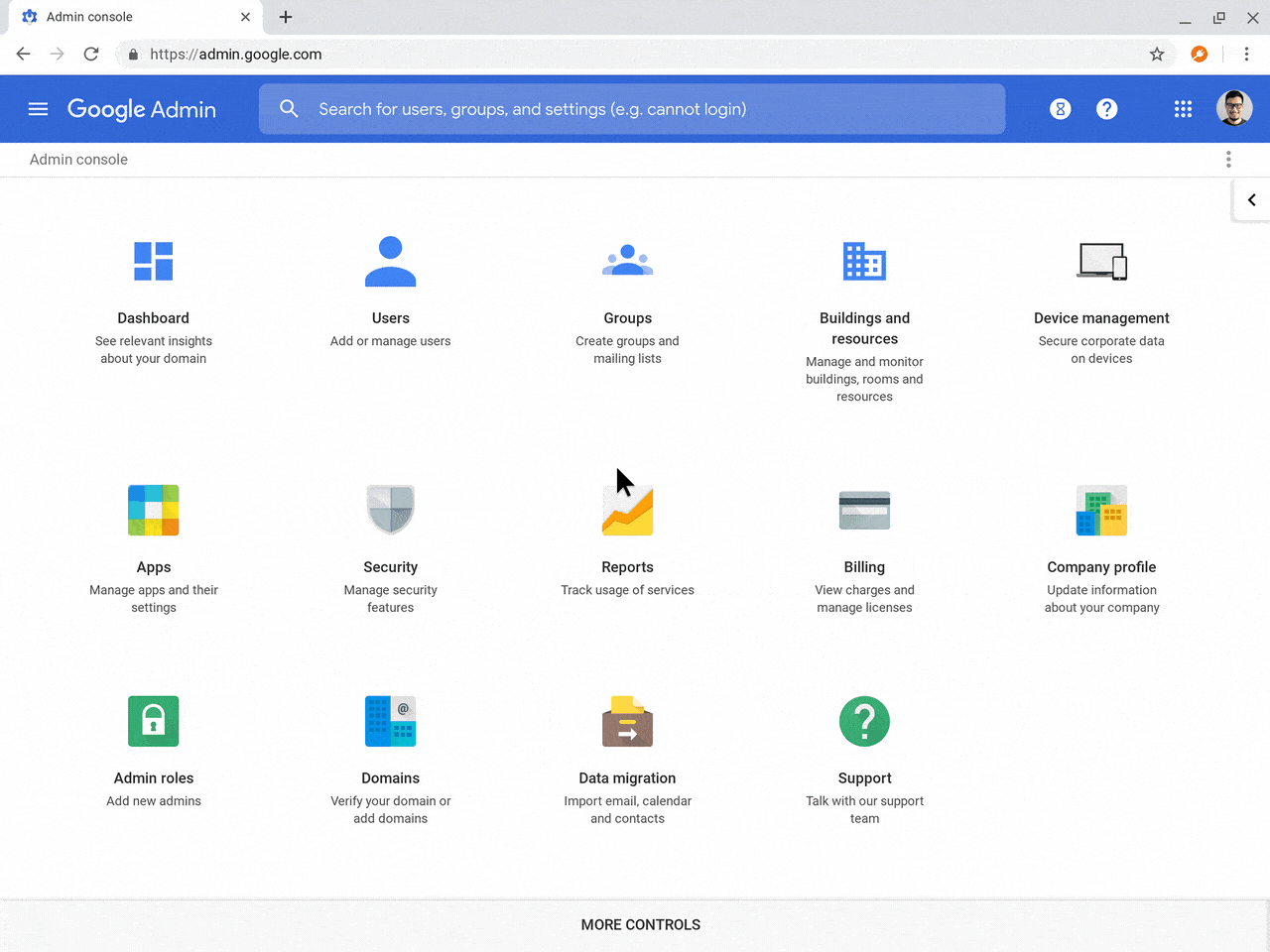 Preventing password reuse with Password Alert Policy
Your organization's data is at risk when your employees reuse their corporate password to external websites. Password Alert Policy helps admins prevent users from using their corporate password on websites that aren't whitelisted by your organization, helping to eliminate the chance of their account being compromised either from password misuse or phishing attacks.
Previously, Password Alert was available only via Group Policy Objects (GPO), however starting in Chrome version 77, you can enable Password Alert Policy in Chrome Browser Cloud Management across all operating systems. You can also enable Password Alert via GPO in Microsoft environments. Read this whitepaper to learn how you can mitigate data incidents and enterprise identity theft or check out this video:
Increasing support for third-party print solutions
We're continuing to improve support for advanced printer functionality, because we understand that many enterprises want to take advantage of third-party printing features like tracking print jobs, setting quotas, secure printing (e.g. via badge) and auditing.
Starting with Chrome version 77, admins can enable a new policy called Native Print Job Information to enable third-party printing features (support varies by solution). This is part of a range of native print policies we've introduced in the new Admin console to help admins manage users' printing options more closely. Other policies will enable features including setting defaults and restrictions on duplex, color and double-sided printing.
Playing HDCP 1.4 from Android apps
Many popular movies, TV shows, and other high-value content use HDCP—or High-bandwidth Digital Content Protection—to protect their content when displaying to external monitors. Previously, Android apps that used HDCP would appear blacked out on these monitors.
Starting with Chrome OS 77, businesses that rely on Android apps that use HDCP 1.4 content can now display that content on external monitors, such as high-definition television.
Improving accessibility with automatic clicks and scrolling capabilities
Automatic Clicks is an accessibility feature that can be helpful for people with motor and dexterity impairments. This feature removes the need to physically click a touchpad or mouse—instead, people can simply hover their cursor over a given item and Chrome OS will "click" for them (after a user-specified amount of time).
While this feature has been part of Chrome OS for some time, we've greatly enhanced its functionality by adding left, right and double-click, scrolling capabilities, and more via hovering. The feature can be turned on via Accessibility in the Advanced Settings menu.

To stay in the know, bookmark our Help Center, or sign up to receive new release details as they become available.