Public Sector
How data analytics and AI are helping achieve mission outcomes
February 28, 2023
Teddra Burgess
Managing Director, Civilian Sales, Google Public Sector
Google Government Summit
View the Google Government Summit 2022 Keynote.
View On-Demand
Whether it's to improve the customer experience, support climate resilience, or accelerate research discoveries, government and industry leaders are turning to data analytics and artificial intelligence (AI) to support mission outcomes at scale. Today we're sharing tips from organizations who joined us at last year's Google Government Summit (with many sessions now available on-demand).

FEMA: Unifying the data enterprise for disaster relief
Charged with serving as the Federal lifeline for millions of citizens who need immediate help in the face of life-threatening disasters, the Federal Emergency Management Agency (FEMA) is working with Google Cloud services to run its data management system more efficiently, securely, and collaboratively. Sam Hultzman, FEMA's National Flood Insurance Program's Pivot System Owner, shared how the agency moved from a mainframe to Google Cloud, and in the process built a "one-stop shop" for all their customers – which includes states, counties, insurance companies, internal users, and data scientists – to access the applications they need. 
PNNL and Rubin Observatory: Connecting teams and powering research 
As organizations continue streamlining processes and information to deliver and meet the mission, they look to Google Cloud for more open, secure and scalable platforms. Data unification allows for a single source of information in one repository, creating a shared ecosystem of large amounts of data that users can leverage in real time. David Miller, Team Lead - Research Computing Cloud Team at Pacific Northwest National Laboratory (PNNL), discussed how they are able to support roughly 50 billion characters translated in a week with Google Cloud, something that couldn't be done within their on-premise infrastructure. PNNL is also able to provision researchers with cloud licensing that helps to expedite onboarding and provides an infinite (scale) for growth. Frossie Economou from Rubin Observatory shared how in addition to cloud creating operational efficiencies, cloud capabilities also allow for a controlled environment to scale.  Watch this session on-demand.
NIH & National Ecological Observatory Network: Advancing research and discovery in the cloud

The National Ecological Observatory Network (NEON), the National Institutes of Health (NIH) STRIDES program and NCI Imaging Data Commons are using Google Cloud to help accelerate research productivity with purpose built, scalable data management tools. These organizations collect large amounts of data from disparate sources, which need to be easily accessible to researchers around the globe to advance important scientific discoveries. With non-restrictive, open-source technology, Google Cloud offers a robust infrastructure with data management tools for the petabytes of data collected by the institutions.

NEON was designed for the grand challenges in ecology and Paula Mabee shared how they are partnering with Google to collect and manage over 400 terabytes of raw data per year across 182 data products to accelerate discoveries and help get these important data and knowledge to the into the hands of scientists and decision makers. Nick Weber, leads the Science and Technology Research Infrastructure for Discovery Experimentation and Sustainability initiative (STRIDES) at the CIT National Institutes of Health. He discussed driving biomedical research forward along with major cost efficiencies. With over 200 petabytes of data, cloud capability and scalability enable researchers to mine through the data that is made accessible on the cloud. Keyvan Farahani, Program Director at National Cancer Institute discussed how large amounts of data and complex computations are stored using the NCI Cancer Research Data Commons (CRDC), a large archive repository that contains identified images of cancer from various sources such as clinical trials, imaging, genomic and more, all in one place. With Google Cloud, researchers can easily search and access data and images, saving valuable time and resources. Watch this session on-demand.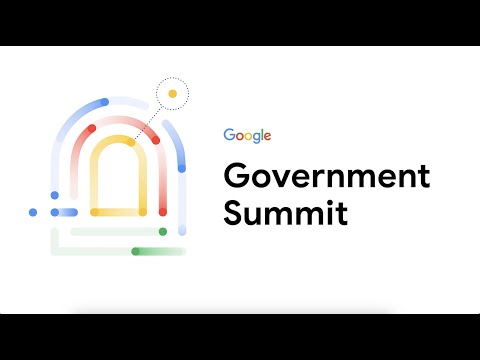 Google Government Summit 2022