Infrastructure
Curie subsea cable set to transmit to Chile, with a pit stop to Panama
November 14, 2019
Jayne Stowell
Global Network Infrastructure Strategy, Submarine, Google
Cristian Ramos
Global Network Infrastructure Strategy, Submarine, Google
We are pleased to announce that Curie, a Google-owned subsea cable, has been successfully installed and tested. We are currently connecting it to Google's network, and expect the private cable to begin transmitting data in Q2 2020, powering Google services like Gmail, Search, YouTube and Google Cloud.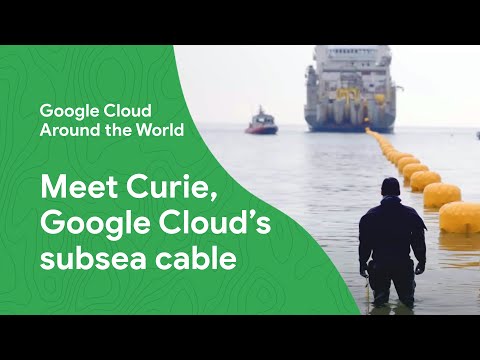 Curie: A look inside Google's International Private Subsea Cable
Equipped with four 18 Tbps fiber-optic pairs and running from the United States to Chile, Curie is 10,500 kilometers long and delivers 72 Tbps of much needed bandwidth to South America. Curie landed in Valparaiso last April, and was the first subsea cable to connect to Chile in 19 years. The historic landing was made possible in partnership with SubCom, a global partner for undersea data transport, which engineered, manufactured and installed the Curie system ahead of schedule. 
We are excited to announce we're adding the first Curie branch into Panama. Once operational, this branch will enhance connectivity and bandwidth to Central America, and increase our ability to connect to other networks in the region, providing resiliency to our global cloud infrastructure. For seamless integration, SubCom has also been selected to supply the Curie branch to Panama.
By owning and operating our own subsea cables we can add a layer of security beyond what's available over the public internet, and can plan effectively for the future capacity needs of our customers and users around the world. 
Commissioned in 2018, Curie was our third wholly-owned subsea cable. Since then, we've also commissioned Dunant, which crosses the Atlantic from the Virginia coast in the U.S. to the French coast; and Equiano, which will route from Portugal to South Africa. Once again, we're reminded that the cloud isn't in the sky—it's in the ocean.