API Management
Apigee Edge Service Broker 2.1 for PCF Is Here!
Over the past couple years, Apigee has delivered native integrations with Pivotal Cloud Foundry (PCF) that provide app developers access to simple, yet powerful API management services via the Apigee Service Broker.
This service broker has enabled PCF developers to, in a few simple steps, experience how their API needs can be met by Apigee Edge, an enterprise-grade, purpose-built API management platform, and Apigee Microgateway, a secure, HTTP-based message processor for APIs that runs in close proximity to a desired application.
Although the Apigee Service Broker has been available to PCF developers for sometime, we are constantly working to ensure that it stays up to date and continues to provide a good user experience.
As a result, we released version 2.1 of our Apigee Service Broker that includes the following updates:
Default protocol: Developers who want to run their proxy's target endpoint through "https" no longer have go into the Edge UI post proxy creation and manually update the configuration from "http" to "https." They can now specify their proxy's target endpoint protocol at the time of proxy creation.
Tile metadata: The tile's metadata version has been updated to provide better support for applications running across multiple availability zones.
Elastic runtime and ops manager: The Apigee Service Broker Tile now officially supports PCF Elastic Runtime and Ops Manager 1.7 through 1.11.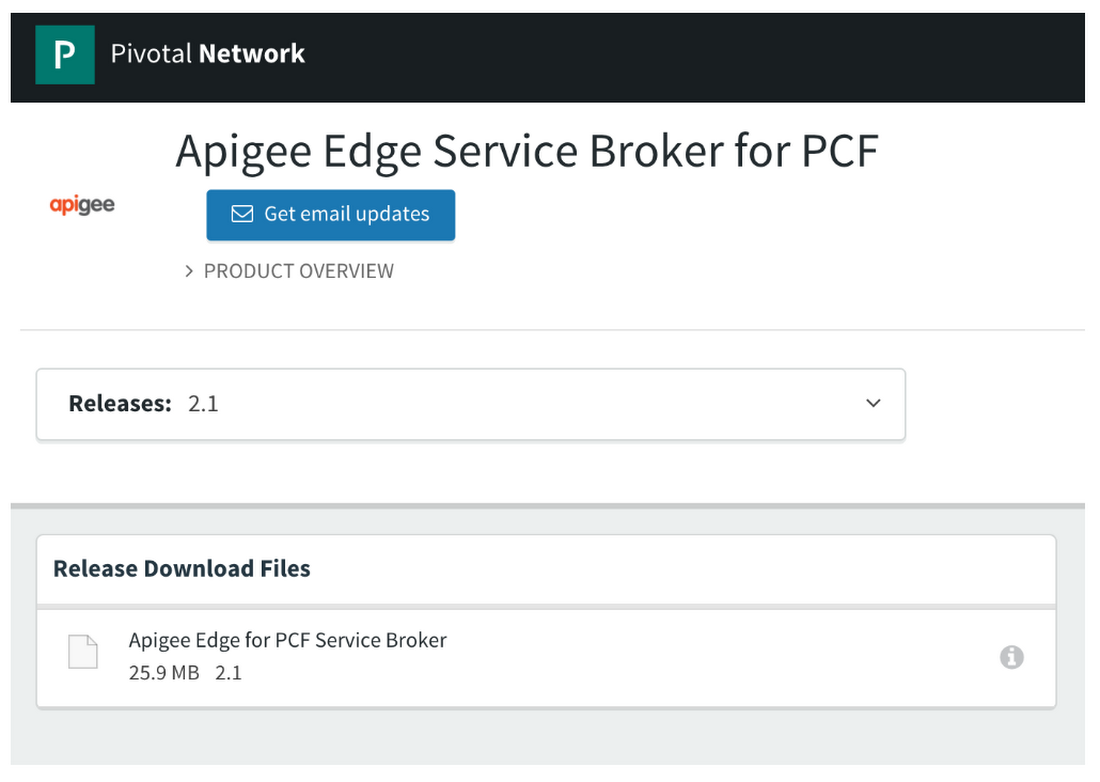 PCF app developers can download this service broker tile from the Pivotal Network. We encourage you to try this new tile. It'll save you some time when providing API management for your apps and provide support for this in multiple PCF availability zones. All you need is an account on Pivotal Network (to download the tile) and an Apigee Edge account (to create the proxies).