API Management
8 Common Customizations for Drupal-based Developer Portals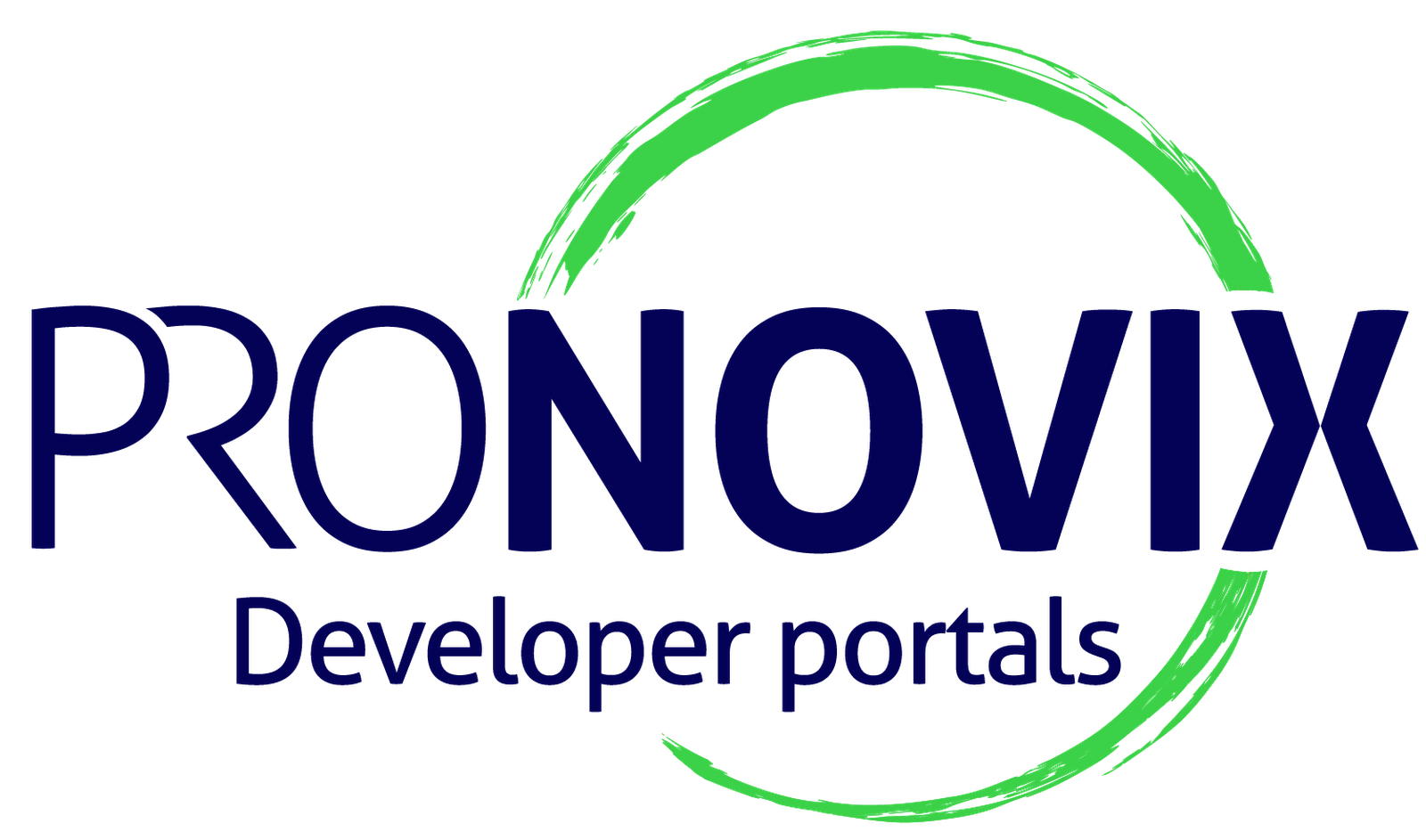 In the previous post, we covered four questions that help identify the purpose of a developer portal and help to facilitate the decision-making process. Answering these questions has helped us, in collaboration with the Apigee team, custom fit the Apigee Drupal-based developer portal to a variety of Apigee's customers' individual requirements (when this post refers to developer portals, it is referring to the Drupal-based portal, not the new, lightweight portals).
Here, we'll discuss the most commonly requested custom implementations. You'll see it's a diverse set, both in scope and in function.
SSO implementations
Single sign-on (SSO) is an authentication process that enables users to employ one set of login credentials to access multiple services or applications. It simplifies the authentication process, because if a system or a service (for example Gigya, Okta, or Google) already authenticated a user, then the users don't have to login again at every visit.
Pronovix customers often have a large group of websites. With an SSO implementation, it's possible to log in only once on one website and enable a user to access the other sites of the particular group without having to log in again.
Role-based access control
Role-based access control (RBAC) provides a scrupulously customizable access system implemented on the Drupal developer portal. RBAC is able to control the accessibility of the API products and the corresponding API documentation based on the groups created and managed within the system.
With this system, developer portal administrators can create groups, assign content to groups, add members (users) to them, and manage group visibility or the visibility of specific group content individually.
There are more technical ways to apply RBAC to a developer portal. The method always depends on the customer's exact requirements.
Landing pages
A landing page plays an important role on the business side of an API strategy. By definition, it is the first thing users see and interact with, so these pages are the first (and arguably most important) marketing, sales, and onboarding tool of a portal.
This is the best place to involve your creative team in framing the kind of experience that you will support elsewhere in your portal. It involves deep thinking about who your API customers are and understanding what they will need to be successful. Furthermore, because it is the most impactful branding opportunity for your API program, it will determine much of the look and feel of the entire site.
At the same time, expect that you will evolve your landing page over time, both as you learn what's working through user testing as well as just evolving with your API program over time. Some great examples of landing pages include Kaiser Permanente and AccuWeather.
Custom theming
When a developer portal is open to an external audience (a common use case), the site owners will want to use their branding on the portals. They'll want to use the company logo, the company colors, their own design, and custom menu architecture on the portal. This way, it harmonizes with the other members of the company website family.
With Drupal, we have plenty of tools to provide non-trivial front-end solutions for the customers. The process ideally also involves a UX review to make sure that the visual design and information architecture will perform well in practice. Companies like Hiscox, Hermes, and Digital Insight have their own developer portal theming applied.
Data and user import
Data and user import comes into play when a company already has a developer portal but wants to change the platform. In this case, it's important that the company can access all of its data on the new platform without any loss, and convert the portal data to fit with the new content architecture.
Security and module updates
Upgrading a developer portal from an old version to a new one usually requires security and module updates. During the process, developers perform code reviews and update where necessary to ensure better performance and compliance with the latest security standards for the portal.
Content creation workflow
Developer portals are all about APIs and connection. To make the user's work easier, developer portals have tutorials, onboarding pages, documentation pages, blog posts, and many other materials that provide useful knowledge for developers about the portal's APIs. Creating all of this content is a big challenge; it involves a lot of people, including documentarians, developers, marketing staff, and content administrators.
A mature, well-structured, and detailed content creation workflow with the necessary technical tools is a basic requirement to deploy various content and to synchronize the work of the content teams. Content creation workflow is always based on specific roles. These roles have different kinds of permission to access, create, edit, or delete the various content types on the developer portal.
Custom search
Basic Drupal search might not fulfill the expectations for developer portals with large numbers of APIs. In these cases, we build custom search functions that perform better. Faceted search and
Solr
provide fast and relevant search results, for example.
The modified search makes it possible to search in API documentation or other special content types, where basic search does not work, to create more interactive user interfaces, and to filter the results on various ways.
This list isn't exhaustive, but it helps prove the flexibility of the Drupal content management system. Judging from the results of our customer engagements, we can say that Drupal does a great job handling the wide variety of custom requirements on a developer portal.
Kristof Von Tomme is CEO of Pronovix, and István Zoltán Szabó is the company's content strategist. Pronovix builds custom-fit developer portals in Drupal. Sign up to get a copy of the Pronovix white paper "Developer Portal Components."