Google Maps Platform
Worldwide Opportunities on Organic Farms uses Google Maps Platform to build communities that care about ecological farming
Editor's note: Today's post comes from Sarah Potenza, executive director of Worldwide Opportunities on Organic Farms, USA (WWOOF-USA), a nonprofit whose map-based website helps travelers find and work on organic farms.
Organic farming allows farmers to grow food in a more sustainable manner and takes care of the planet. To help build a community of people who are interested in ecological farming practices, we connect travelers who want to visit and work on organic farms with the farms themselves. Visitors work on farms for a day or more in return for room and board. We work with 2,134 organic farms and gardens in all 50 U.S. states, the Virgin Islands and Puerto Rico. We're part of a worldwide WWOOF association founded in the 1970s.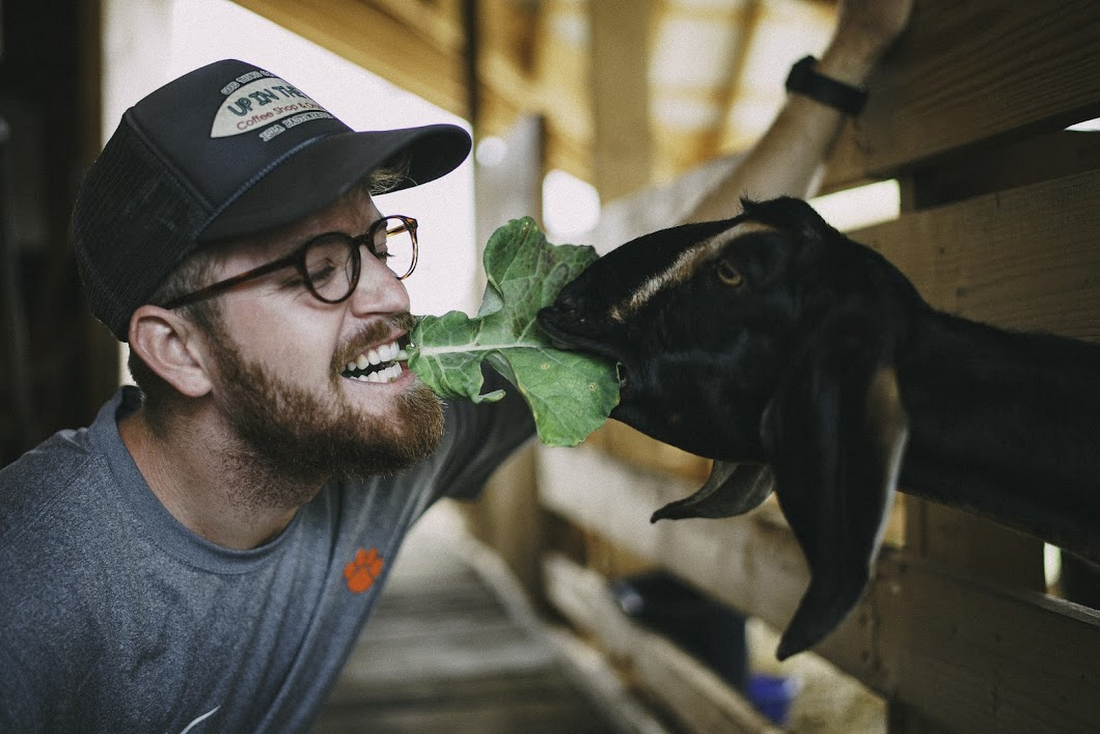 When WWOOF started, we printed a book of the participating organic farms which we mailed to people who paid an annual fee to become WWOOF members. Members used the book to decide which farms they wanted to visit and work. Printing and mailing the book was expensive, and because of production limitations and mailing times, the books didn't have the most up-to-date listing of participating farms.
As the Internet became popular, we realized we could use it to solve those problems because it could eliminate production and mailing delays, and offer instant information to people in ways never before possible. So we built a map-based website that would allow members to more easily find the farms they wanted to visit and get more information in a timely way about each farm. It would also be an effective means of outreach, allowing those who might be considering WWOOF membership to see the range of farms they could visit if they joined.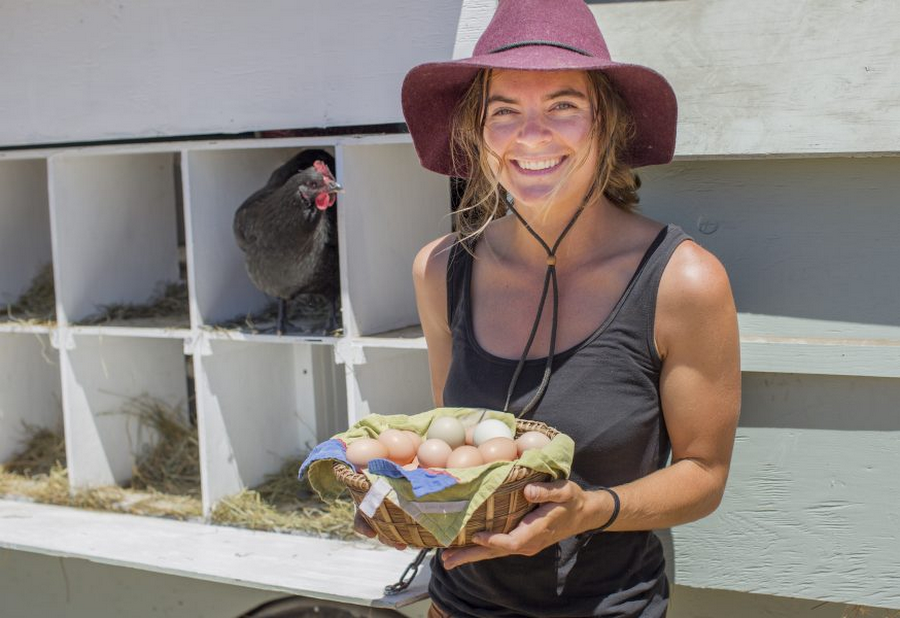 We chose Google Maps Platform to add maps and location data to our website because its APIs could easily link to our backend systems, it has the most comprehensive and accurate mapping data, and its interface has become the standard for maps. We used the Google Maps JavaScript API, the MarkerClusterer library and the Google Maps Geocoding API to build an interactive website that allows subscribers to browse or search for WWOOF-associated farms anywhere in the United States.
Site visitors can go to the Our Farms page and zoom in on any area of the country they want to visit and see markers for each host organic farm. They can use filters to search for farms, including the length of time they want to stay, the type of farm (vegetable, orchard, vineyard, dairy, among others), which farms are immediately available to visit, and whether children and pets are allowed.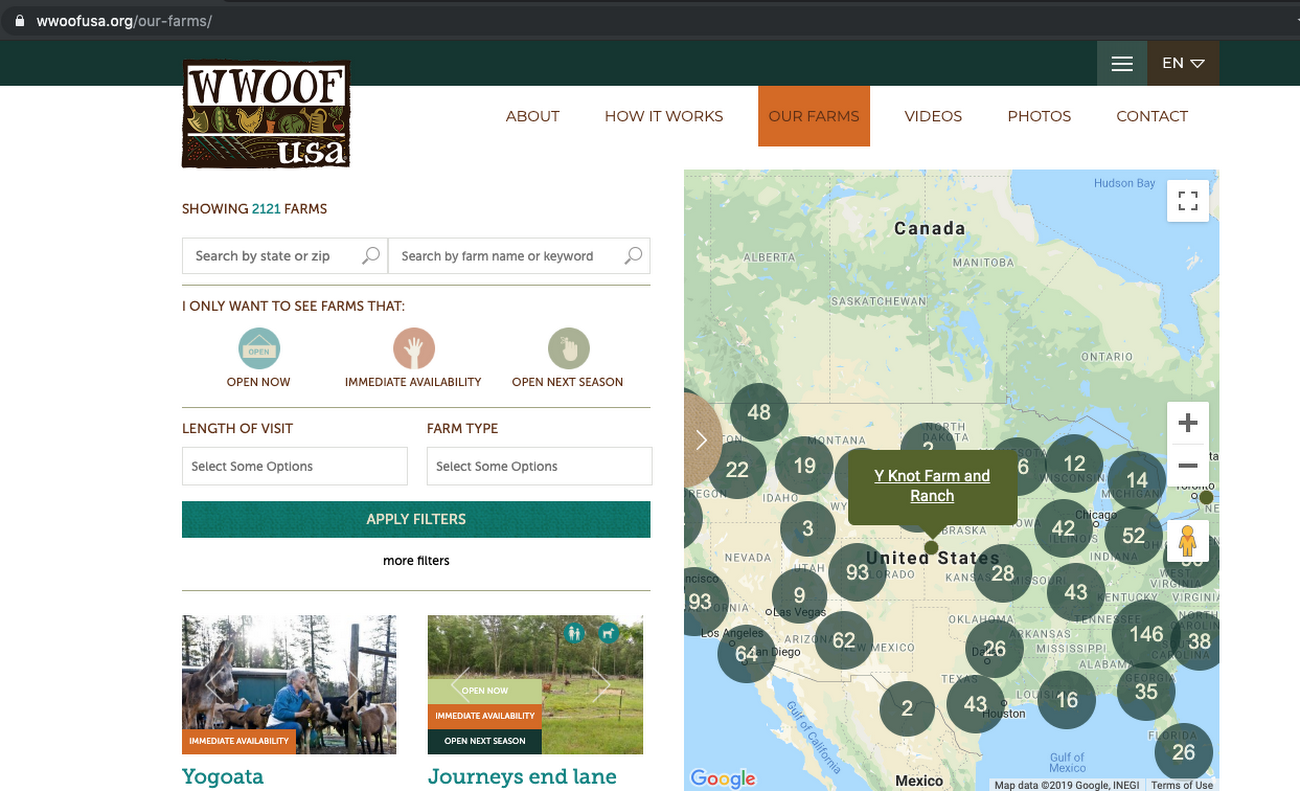 Clicking a marker brings up a description of the farm and shows full details, including photos and reviews from people who have stayed there. Only those who've paid to become WWOOF members can see the details; non-members can't open the profiles. We've found that allowing only members to see the breadth of farms available is a great way to get website visitors interested in joining WWOOF. It encourages people who haven't yet signed up to become members.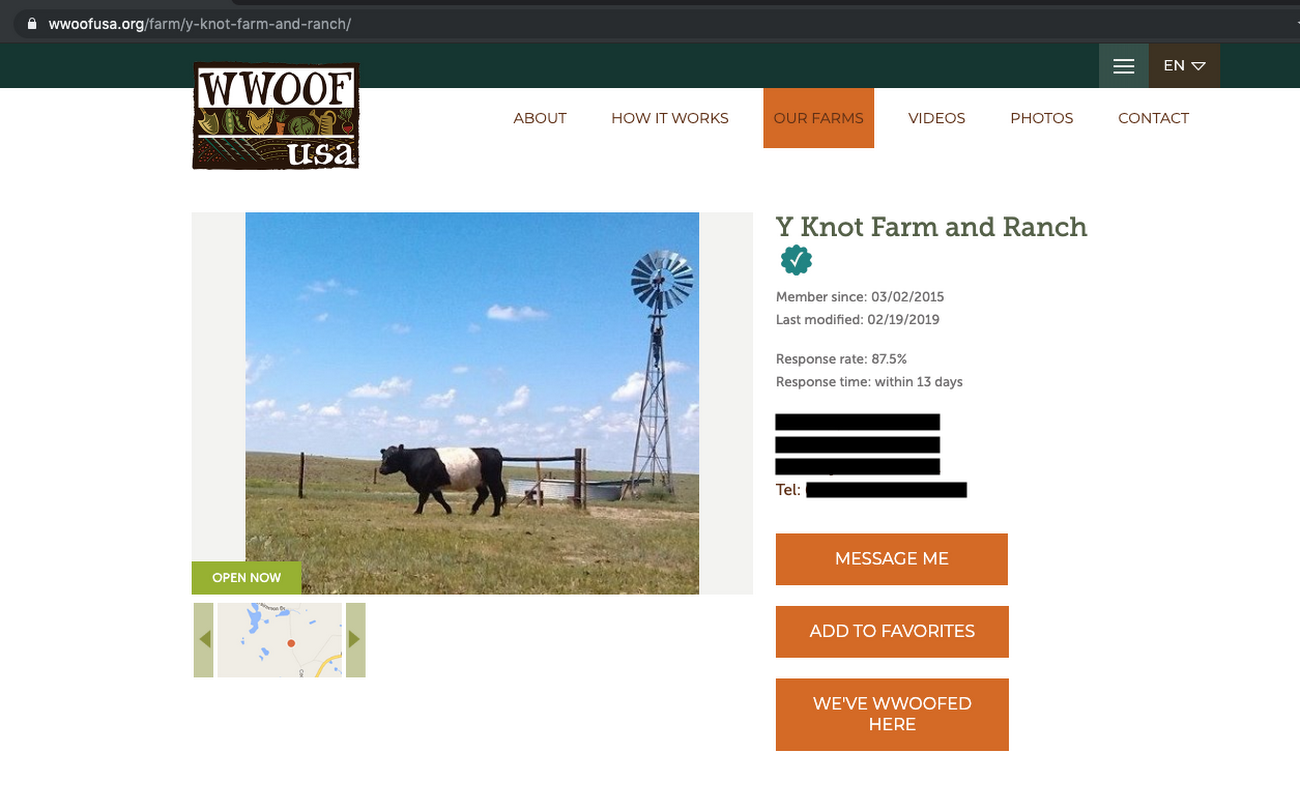 Using Google Maps Platform has significantly increased our site's usability. If we weren't using Google Maps Platform APIs, we'd have only a static list of farms that is far less inviting to users than being able to browse and search on a map-based interface. As a result of using Google Maps Platform, the site received more than 8 million pageviews in 2018.
Since integrating Google Maps Platform, we've seen a dramatic increase in the number of people who pay to become members. Just after we started using Google Maps, we had 6,400 paying members. We now have more than 18,000.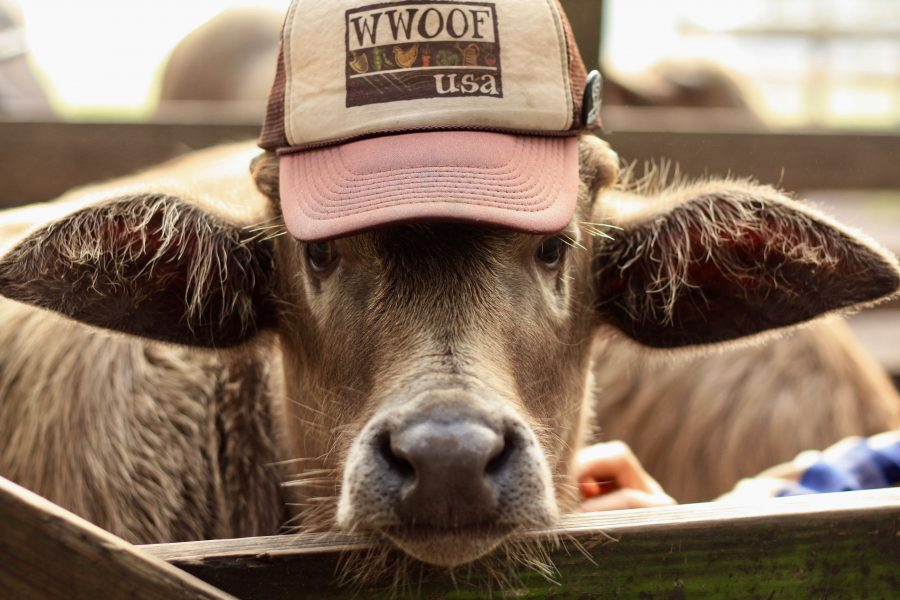 Getting access to Google Maps Platform credits has been a key to WWOOF's growth. Google for Nonprofits gave us the ability to apply for credits for Google Maps Platform API usage, allowing us to provide subscribers with information about farms in an affordable way. We would not have been able to handle the number of people who view the maps without the grant. I'd recommend Google for Nonprofits to any nonprofit organization.
Learn more about how to apply for Google Maps Platform credits and the Google for Nonprofits program.