Google Maps Platform
Missed Google I/O? Here's the Latest from Google Maps Platform
This year marked the first ever virtual Google I/O, and even though we couldn't be together in person, we appreciated getting the chance to still connect with our developer community around the world. Whether you spent hours in our virtual dome in Adventure, or could only make it to a few sessions, not to worry. We're here with a quick recap of everything Google Maps Platform from Google I/O 2021.
Google Maps Platform Sessions
This year, we brought you three technical sessions from our engineering and product teams.
In the session, 'Next Generation Maps for the Web', Travis McPhail, Engineering Lead for Google Maps Platform, introduced the latest beta features for the Maps JavaScript API: Tilt and Rotation, and WebGL Overlay View.
In our second session, 'Design, manage, and deploy better Maps with Cloud-based Maps Styling', Alicia Sullivan, Product Manager for Google Maps Platform, and Thames Sookpranee, Engineering Lead for Cloud-based maps styling, demonstrated how you can use Cloud-based maps styling features to customize the look and behavior of the map, now generally available on JavaScript.
In our third session, 'Using Google Maps Platform with idiomatic Kotlin', Chris Arriola, Developer Relations Engineer for Google Maps Platform, shared how Android Kotlin developers can use the open source Kotlin extension (KTX) libraries for Maps and Places to use Google Maps Platform with idiomatic Kotlin.
WebGL demos
As part of the beta announcement of the new WebGL-powered features of the Maps JavaScript API, our team published a bunch of resources to help you learn and get started fast, including docs and a new codelab.
But the thing about WebGL is that you really have to see it to get an idea of just how much becomes possible when you introduce 3D control and rendering to the map. That's why we created two new end-to-end demos that debuted in the virtual Google Maps Platform dome in Google I/O Adventure.
In
Tour WebGL-Powered Maps Features
, we give you a full, interactive walkthrough of all the new WebGL-powered features.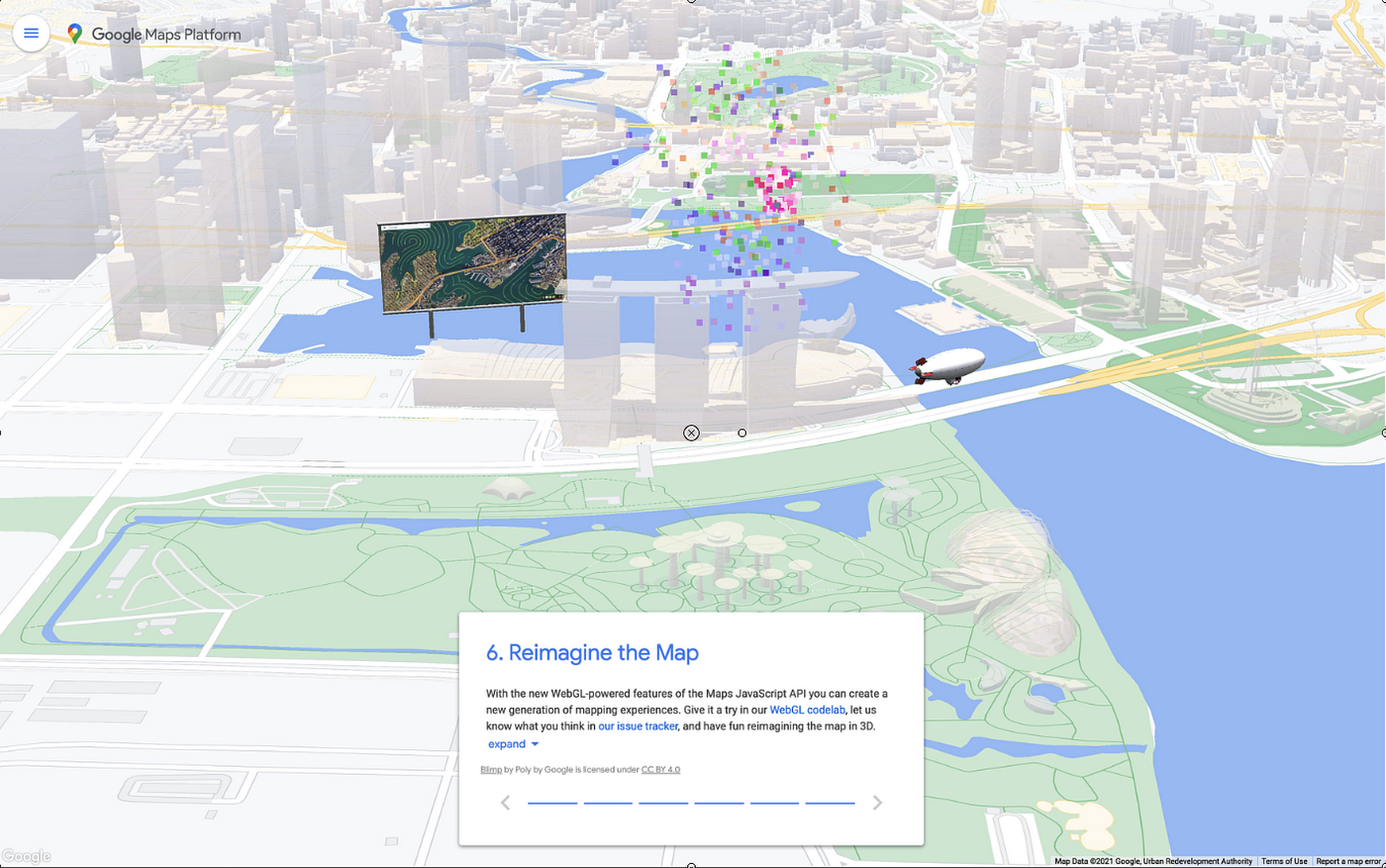 Our other demo, Travel with Next Generation Maps, gives you an end-to-end look at how these new features can really transform your mapping experiences by applying them to a fictional travel app.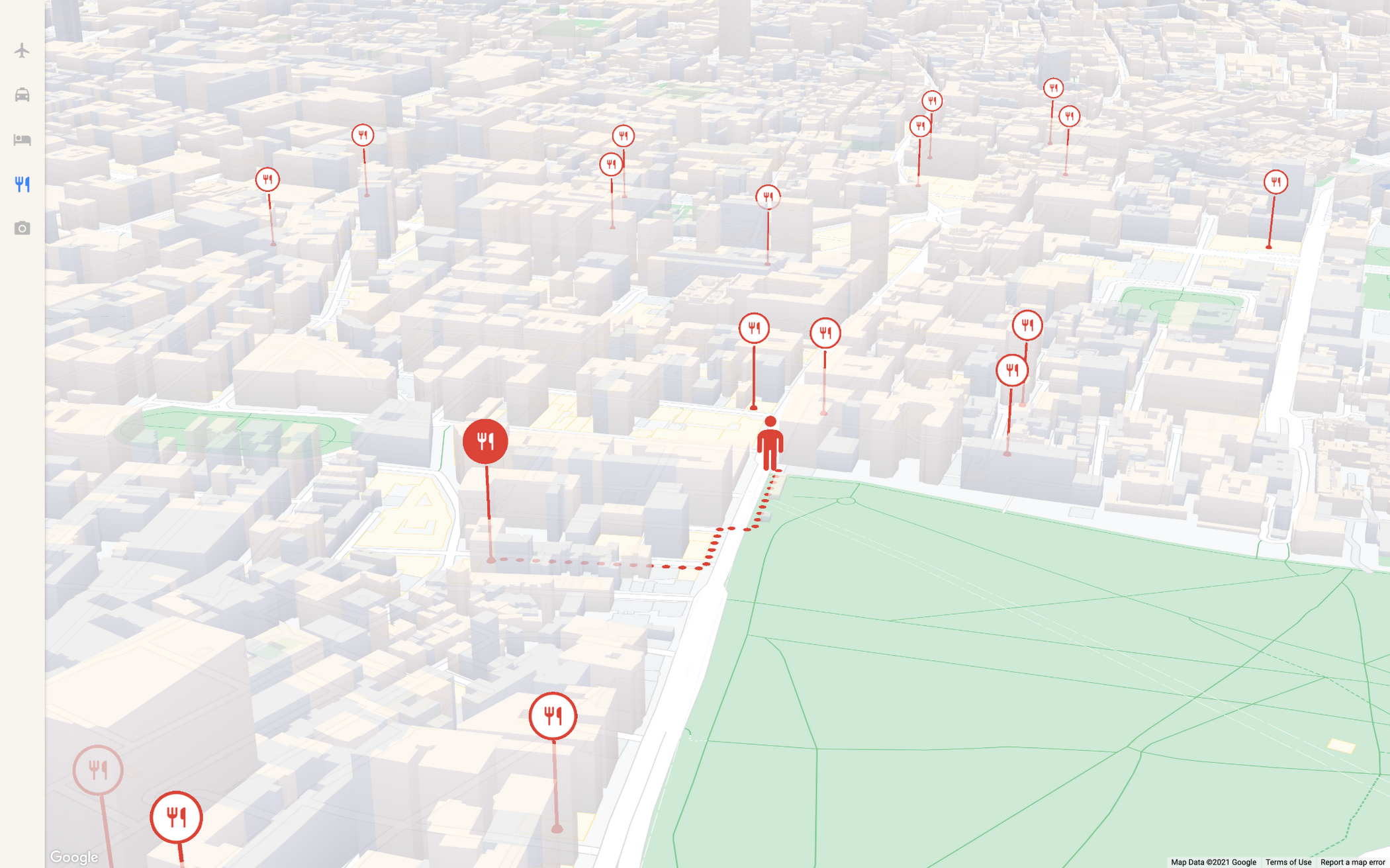 Google Maps Platform dome in Google I/O Adventure
Like we mentioned earlier, one of our favorite things about Google I/O is getting the chance to connect with developers from all over the world. For I/O 2021 we couldn't do that in person, but thankfully we were still able to have some fun in Google I/O Adventure, which virtually brought the experience of the iconic sandbox domes at I/O to attendees.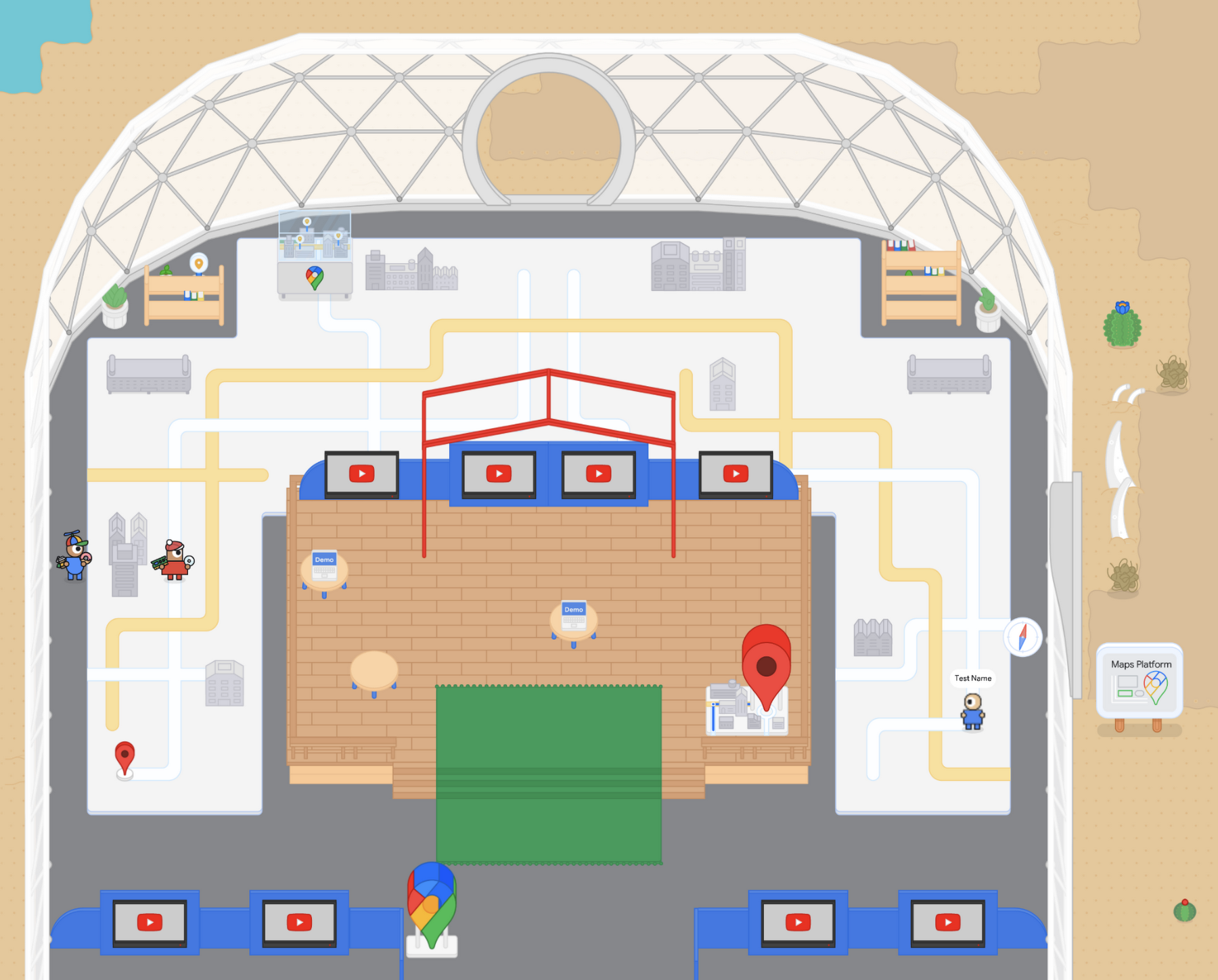 Thanks so much to everyone who joined us in the Google Maps Platform dome. We hope you learned something new from our codelabs and videos, and had fun socializing with other developers. We also hope you liked the bad maps jokes!