Google Maps Platform
Create immersive cinematic video experiences with Aerial View API
May 10, 2023
Matt Brightman
Product Manager, Google Maps Platform
Try Google Maps Platform
Unlock access to real world data and insights with a monthly $200 Google Maps Platform credit.
Get started
Editor's Note: This post is part of our Google I/O 2023 series sharing the latest Google Maps Platform news from our annual developer conference. To learn more about our new immersive experience products, join our I/O session when it premieres at 1:15 p.m. PT.
---
Today we're announcing the Preview release of Aerial View API, which offers programmatic access to cinematic videos of points of interests built with the same 3D map source used by Google Earth. With Aerial View, developers have a simple way to highlight places like hotels, attractions, and shops to help people make informed location-based decisions virtually.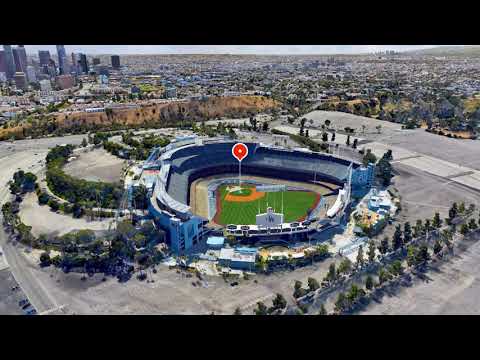 Aerial views of structures around the U.S.: from Dodger Stadium in Los Angeles to Adler Planetarium in Chicago
Create immersive user experiences
Aerial View videos help users immerse themselves in a location and get familiar with the surrounding area via neighborhood level and top-down context from Google's satellite imagery. Aerial View videos can help engage and inspire users by showing locations in a new and exciting way. They capture stunning views from the sky to help create a sense of scale and perspective. It can also inspire users to take action, whether it's to learn more about the location, check out the area, or explore more of the world around them.
Easily scale and reduce time to market
Manually creating and managing aerial videos shot with camera drones can be time-consuming and expensive. Aerial View delivers programmatic API-based creation of high-resolution cinematic videos,  allowing businesses to quickly embed them on their website or application the same way they would embed a YouTube video. The API handles all the heavy lifting, like processing, storage, and delivery. 
How Rent. uses Aerial View to simplify the user experience
Finding a new apartment is exciting, but it can also be a challenging and taxing process. Many renters don't have the ability to be there in person before their move-in date and can't envision what the neighborhood looks like. Rent. uses Aerial View videos of properties to give their users a better sense of surrounding areas and neighborhoods. By including the aerial videos, it also reduces the need for agents and owners to run expensive drone campaigns of properties themselves. 
With the addition of Rent.'s new aerial view feature, renters can now witness their potential home in vivid detail from an entirely new perspective. This level of immersion is a game-changer, providing renters with the tools to make informed decisions and confidently choose their next home, all while being wowed by the incredible experience.
Nishant Phadnis, Chief Product Officer at Rent.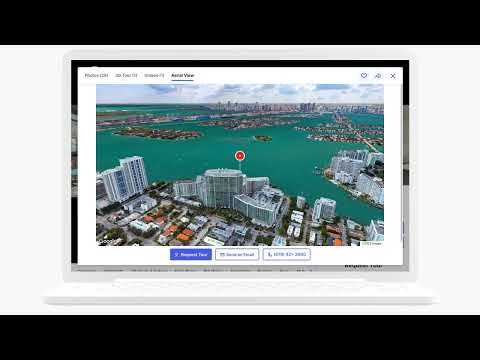 Rent. uses Aerial View to provide more context about properties to consumers
Get started with Aerial View
Start using Aerial View to incorporate 3D cinematic video in your application today by visiting the cloud console. It's currently available for US postal addresses, with more countries to come in the future.

If you're looking to create a more customized and interactive immersive experience, or one covering a larger geographic area, check out Photorealistic 3D Tiles. To learn more about how to create immersive map visualization experiences using Photorealistic 3D Tiles and Aerial View, check out our I/O session. We can't wait to see what you create with these new 3D capabilities.