Google Maps Platform
Create immersive 3D map experiences with Photorealistic 3D Tiles
May 10, 2023
Danbi Lee
Product Manager, Google Maps Platform
Try Google Maps Platform
Unlock access to real world data and insights with a monthly $200 Google Maps Platform credit.
Get started
Editor's Note: This post is part of our Google I/O 2023 series sharing the latest Google Maps Platform news from our annual developer conference. To learn more about our new immersive experience products, join our I/O session when it premieres at 1:15 p.m. PT.
---
Today we're launching the Experimental release of Photorealistic 3D Tiles, available through the Map Tiles API. This new geodata product offers a seamless 3D mesh model of the real-world, textured with our high-res RGB optical imagery, and uses the same 3D map source as Google Earth. Specifically designed for visualization at city block to citywide scale, you can use Photorealistic 3D Tiles to visualize over 2500 cities across 49 countries and create 3D visualization experiences directly in your app.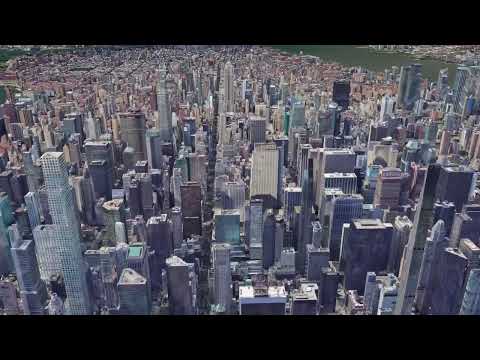 Photorealistic 3D Tiles of buildings, landmarks and terrain
Design 3D experiences the easier way
Building 3D models of the world is labor and resource intensive. It requires executing an image capture campaign, weeks to months of processing imagery and federating it into a textured 3D model, and finally hosting it to support your visualization experience. Photorealistic 3D Tiles takes this work off your plate with one of the world's most comprehensive 3D geo datasets, while allowing you to use the renderer of your choice and overlay your own data. Our 3D tiles align to our 2D maps, so you can accurately overlay your own data or Google Maps Platform data to customize your visualizations. We've also adopted the commonly-used Open Geospatial Consortium's 3D Tiles standard created by Cesium. That means you can render our 3D map tiles with your own renderer or other compatible renderers and visualization libraries, like CesiumJS and deck.gl.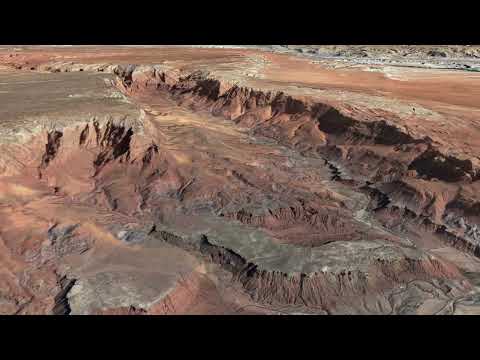 3D visualization of the Grand Canyon, using the CesiumJS renderer
Visualize large datasets with 3D context
You can also display other geospatial datasets, such as traffic, viewshed models, or land temperature on top of our 3D tiles to bring more realism and context to your visualizations. As you can see in this example provided by CARTO, it's possible now to visualize large datasets in BigQuery with richer 3D context worldwide.
Photorealistic 3D Tiles are a really exciting addition to Google Maps Platform. We can now create immersive 3D visualizations in the browser with the best 3D data available. Thanks to following the OGC 3D tiles specification, the integration with deck.gl and the CARTO ecosystem is very easy. Now our customers will be able to represent high-fidelity cities and terrain, and unlock use cases like line of sight and digital twins.
Javier de la Torre, Founder and Chief Strategy Officer at CARTO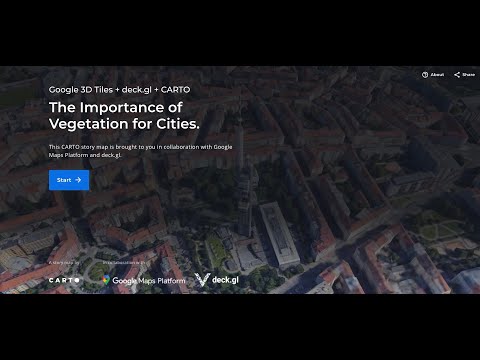 Video of CARTO 3D Tiles demo
Create next-gen experiences for a wide range of use cases
Photorealistic 3D Tiles enable more realistic map visualizations of the world. With a 3D map, travelers can make more informed decisions about navigating a new city through viewing spatial arrangements of buildings and visual landmarks not afforded by 2D maps. A city planning agency can better communicate proposed land use changes to their constituents. A construction company can better evaluate staging plans for developments through a customizable 3D map. And a news organization can re-engage their audience with immersive 3D storytelling about past or future events to build a better spatial understanding of the situation.
Gaming companies can use 3D Tiles to develop a real world model for branded and themed AR experiences. Or they could iterate on ideas for real-world AR experiences using tools like the Geospatial Creator. Powered by ARCore and Google Maps Platform and integrated into Unity and Adobe Aero Geospatial Pre-release, Geospatial Creator lets you load Photorealistic 3D Tiles in the location of your choice to help anchor AR objects to the real-world. 
Using Geospatial Creator in Unity to anchor an AR tiger at the Googleplex in Mountain View, California
Get started with Photorealistic 3D Tiles
Try out Photorealistic 3D Tiles through the Map Tiles API at no cost during the Experimental phase. To learn more, check out the documentation and demo. Map Tiles API also provides developers with limited availability access to Google Maps Platform's 2D Roadmap, Satellite and Terrain Map Tiles and Street View Tiles for non-JS applications. 
For developers who want quicker access to immersive 3D visualization experiences with lower latency, you can now access cinematic aerial videos of places with our new Aerial View API.
To learn more about how to create immersive map visualization experiences using Photorealistic 3D Tiles and Aerial View, check out our I/O session. We can't wait to see what you create with these new 3D capabilities.