Google Cloud
The evolution of Cloud Natural Language API
According to IDC, 90% of data in the enterprise is unstructured data, and a significant portion of this data is text in the form of emails, customer support chats and notes, product documentation, social media comments and reviews and business reports. This summer, we launched the Cloud Natural Language API beta to help reveal the structure and meaning of that text in a variety of languages.
Our users have provided us with valuable feedback that we've incorporated in a set of new feature improvements along with general availability of the API. The new features include:
Expanded and enriched entity recognition: We now not only identify proper nouns as entities but also common nouns as entities. For example, the API can now recognize both "Amy Adams" and "actress" as entities of the type "person." We're also introducing Machine IDentifiers (MIDs) that help users uniquely identify each detected entity and find more information about them from the Google Knowledge Graph API.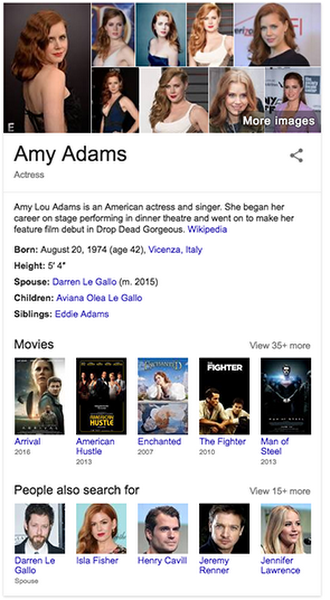 More detailed sentiment analysis with expanded language support: Cloud Natural Language API now provides sentiment analysis at the sentence level, not just at the document or record level. We have expanded supported languages from just English to Japanese and Spanish. We're also introducing a sentiment score that incorporates both the magnitude of the sentiment and the polarity of the sentiment (positive or negative). These changes will make it easier to interpret sentiment when analyzing product reviews or article comments, for example.
Improved syntax analysis by adding morphology: In addition to parts-of-speech tags, we're introducing morphological attributes such as number, gender, person and tense, to enhance our existing syntax analysis. These attributes provide more details about the words, such as whether a verb is in the present or past tense. The parts-of-speech tag along with morphology help to understand intent in bot conversations, when summarizing documents and when answering questions.
Our users are continuously innovating and building on Cloud Natural Language API, which has emerged as as a big reason to move to Google Cloud Platform.
At Evernote, we are constantly exploring new, contextually relevant ways to allow our users to access and make greater use of their data. Machine learning offers a way to help us determine intent, retrieve the data that matters in the moment and surface it to the user in a useful context. The Google Cloud Natural Language API significantly reduces complexity in our ML pipeline environment. Even as we are in the process of migrating our data to Google Cloud Platform, we have been able to rapidly build and train two canonical use cases that have the potential to improve Evernote and enhance the productivity of our users in the near future. This is going to be a fun ride.
Others employ natural language to improve customer service or better understand the reception of their brand, by using sentiment analysis on tweets that mention their products. Others use syntax analysis to extract key adjectives used to describe their products in user comments, or how fans describe their favorite Olympic athletes. With the general availability of the Cloud Natural Language API, we look forward to more scaled production deployments from our users.