Data Analytics
BigQuery arrives in the London region, with more regions to come
BigQuery, Google Cloud's serverless, highly scalable, low-cost, enterprise data warehouse, was designed to make data analysts productive. With no infrastructure to manage, customers can focus on analyzing data using familiar Standard SQL, while simplifying database administration and data operations. Large enterprises, mid-market growing organizations, and cloud native startups across the globe can use BigQuery to perform analytics at scale with equal ease.
Although BigQuery is already available to all our customers no matter where they're located, many enterprises need additional options for storing data and performing analytics in the countries where they operate. As a result, in April we announced the rollout of regional availability for BigQuery, starting with our Tokyo region. Today, we're announcing the phased rollout of new regions starting with London, with more regions to follow in the coming months.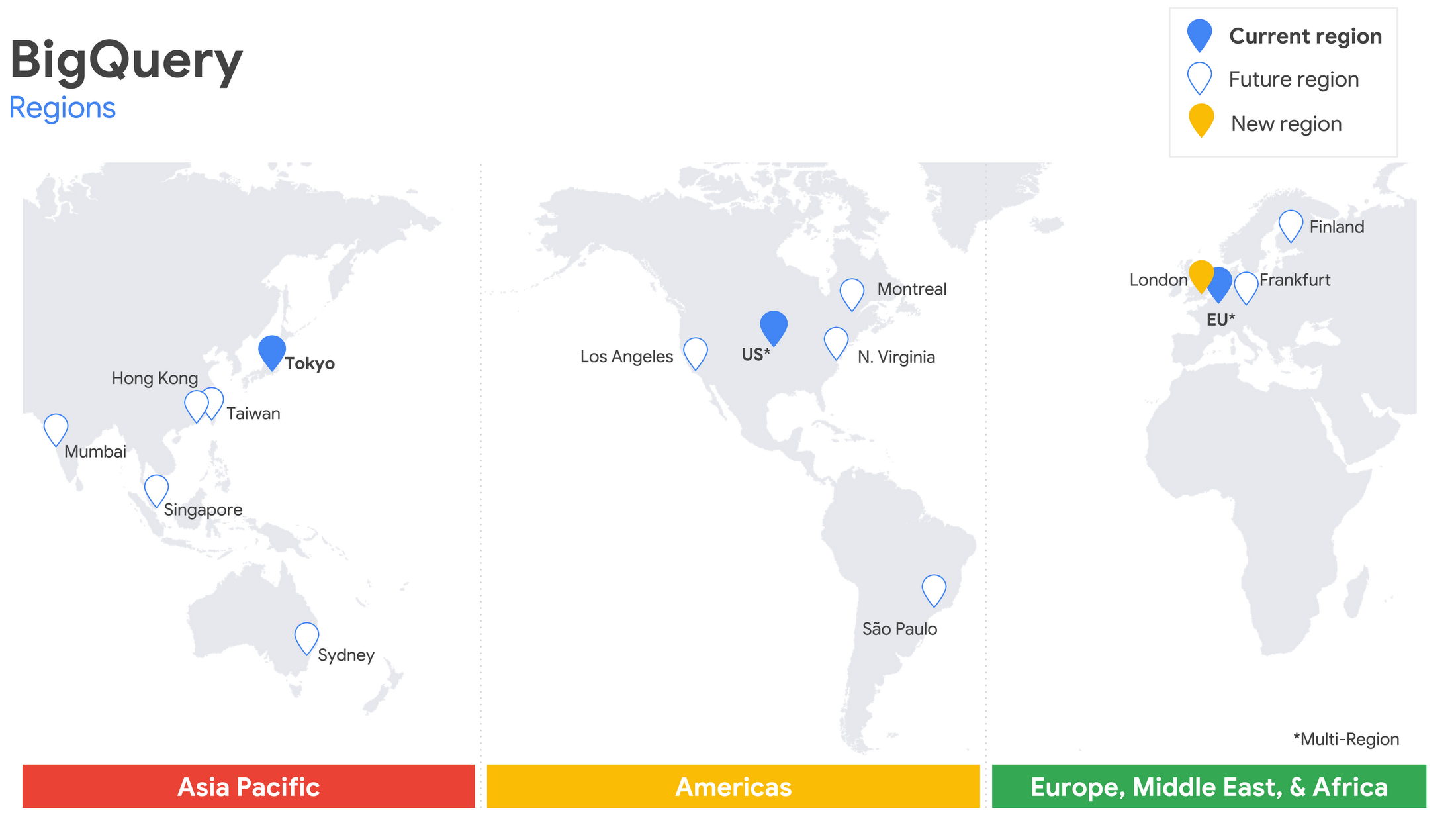 With regional availability, customers can run BigQuery workloads in the same Google Cloud regions they already use for storage, compute, and machine learning, to meet their specific needs.
Monzo, one of the United Kingdom's leading challenger banks, uses BigQuery for simple and scalable business analytics with minimal maintenance.
"BigQuery has massively streamlined our ability to provision analytics across data science and product teams. In terms of query speed and scope, BigQuery is significantly better than other platforms I've used in the past," says Dimitri Masin, Monzo's Head of Data. "We're pleased to see BigQuery's regional availability in London and the expanded options it offers customers."
An expanding ecosystem
BigQuery's rapidly growing partner ecosystem already supports BigQuery's regional availability, and this includes visualization partners like Tableau, Looker, Qlik, and ChartIO, as well as data ingestion solutions such as Striim, Treasure Data and Embulk. BigQuery regional availability is also supported by other Google Cloud products like Dataflow and Dataproc. Additionally, the BigQuery JDBC/ODBC drivers have been updated so that customers who use BigQuery via any driver-based tool can use BigQuery in-region.
For more information on BigQuery regional availability, visit our website. And to get started using BigQuery in our new regions, read our documentation on working with Dataset Locations.