API Management
It's Here! The Latest Apigee Edge Private Cloud Installer for PCF
The Apigee Edge API platform has been integrated with Pivotal Cloud Foundry for some time now. This has been great because developers and operators alike benefit from pre-integrated API management and get out-of-the-box security, traffic management, and visibility into the APIs.
We haven't stopped there, though.We've been working to streamline how operators install, manage, and monitor Apigee Edge, so they can do so in the same way they are accustomed to for PCF.
So we're excited to announce the general availability of Apigee Edge BOSH Installer for PCF for our Private Cloud 17.05 version. BOSH is an open-source project that unifies release engineering, deployment, and lifecycle management of cloud software. This is the third BOSH installer that Apigee has released and marks another important step in our relationship with Pivotal.
Operators who deploy PCF use BOSH to install, manage, and maintain it. The latest installer makes it simple for operators to do the same for Apigee Edge 17.05.
The new release offers some key features, including:
API proxy URL rendering
Zero-downtime shared flows deployment
Simplified deletion of monetization data for an organization
Stricter input validation across all entities in an organization
Support for setting the API timeout duration used by Edge UI
The Apigee Edge Installer for PCF is delivered as a tile on the Pivotal Network.This tile provides a BOSH release to deploy Apigee Edge, an enterprise-grade, purpose-built, intelligent API management platform on your IaaS (Infrastructure as a Service). This makes it easy to perform monitoring, failure recovery, and software updates with little to no downtime.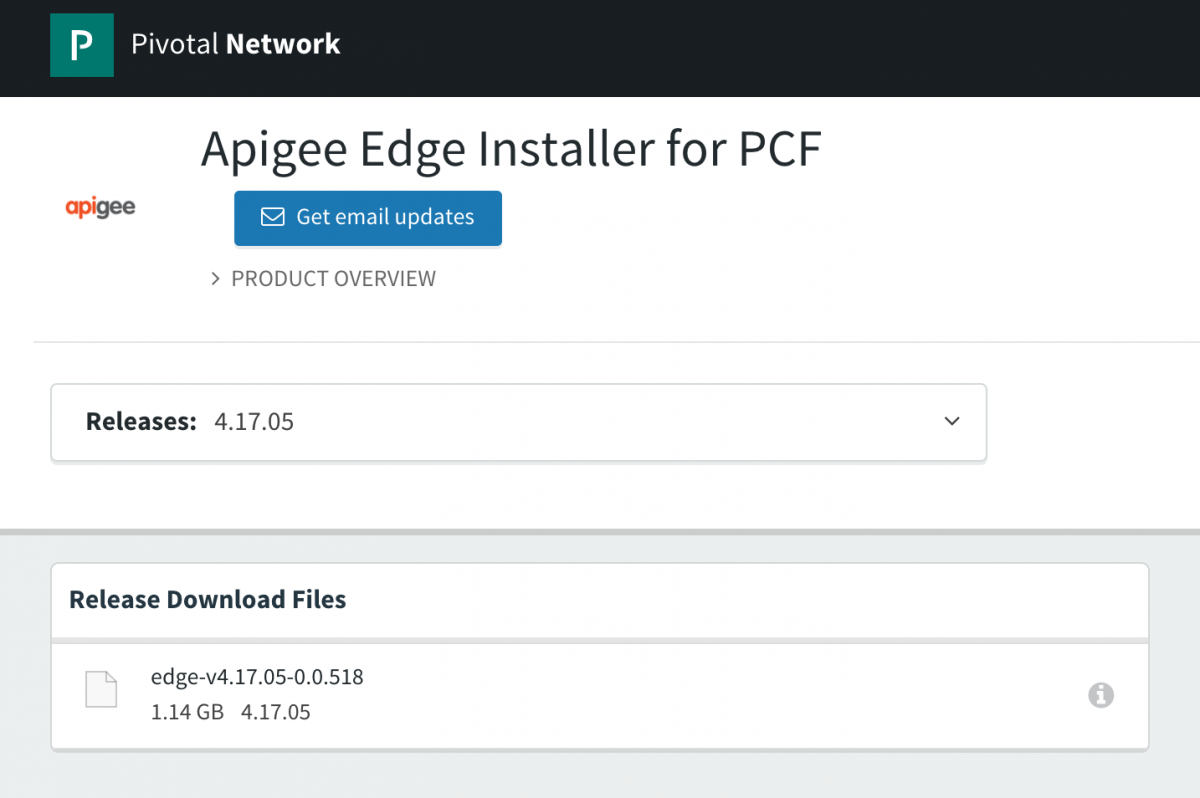 We encourage you to try this new installer—it'll simplify your Apigee Edge deployment, management, and maintenance experience. All you need is an account on Pivotal Network (to download the tile) and your Apigee Edge license file (you can get that from your Apigee account team). Please check out the full documentation, release notes, and this post for more, and visit Apigee Community with any questions or feedback.