API Management
Apigee Edge Installer for Pivotal Cloud Foundry is Here!
We're excited to announce the general availability of Apigee Edge Installer for Pivotal Cloud Foundry (PCF). We have already integrated Apigee Edge with PCF, so why is this a big deal? Because the installer makes it simple for operators to install, manage, and monitor Apigee Edge in the same way they are accustomed to for PCF, bringing to Edge many of the same benefits that BOSH provides to PCF.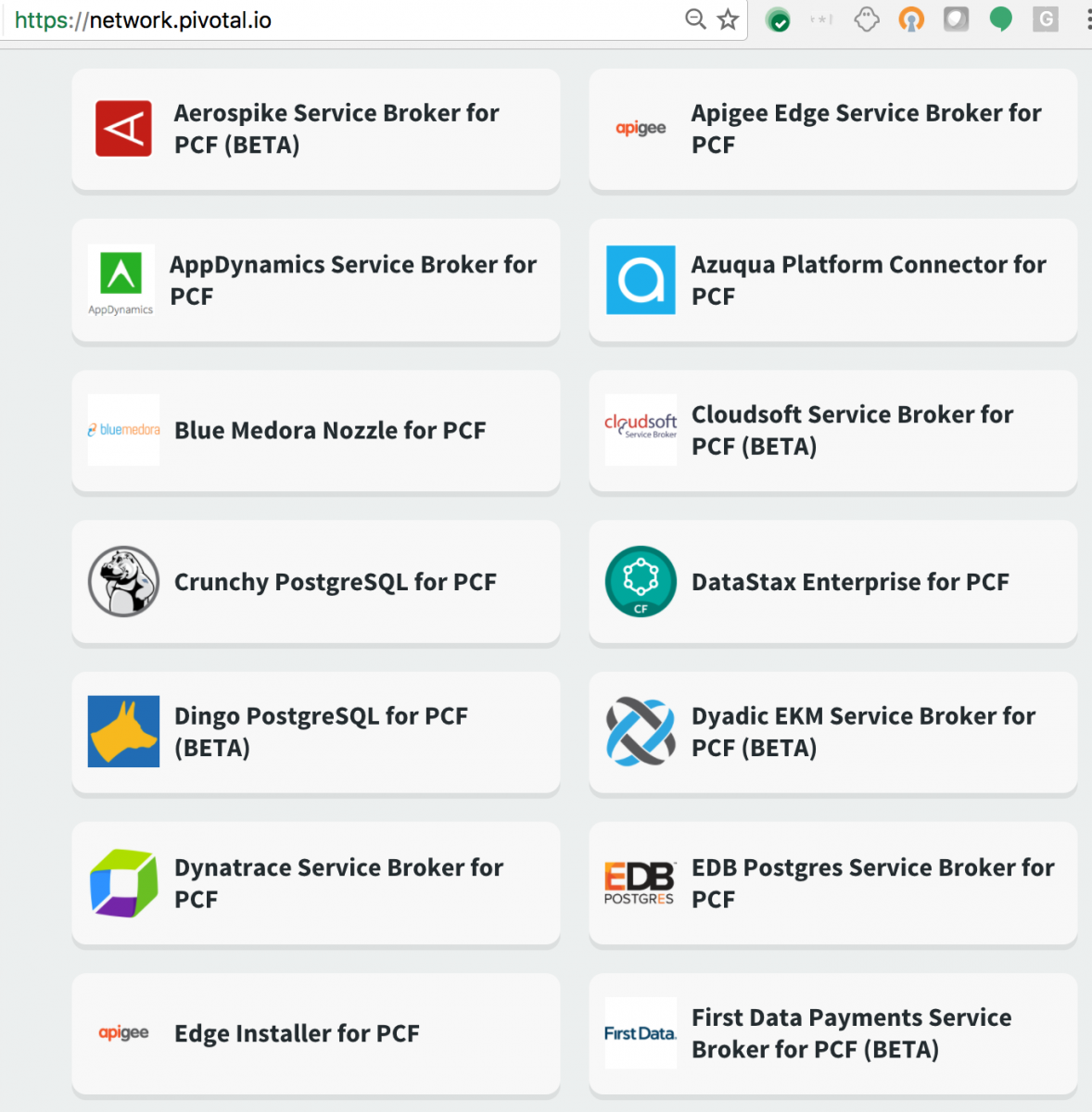 The Edge Installer for PCF is delivered as a tile on the Pivotal Network. This tile provides a BOSH release to deploy Edge, an enterprise-grade, purpose-built, intelligent API management platform on your IaaS (Infrastructure as a Service). This makes it easy to perform monitoring, failure recovery, and software updates with zero-to-minimal downtime.
Edge lets you design, secure, analyze, and scale your APIs. It provides API analytics, developer portal access, key management, API rate limiting and traffic shaping, OAuth and API security, API transformations, and performance management tools.
In addition to getting a modern, cloud-native platform, many PCF customers enjoy the consistency that BOSH brings to their build and release processes. It also offers consistent and easy app management and monitoring (auto scaling and self healing). The Edge Installer for PCF enables customers to leverage the same skills (that the operators use today to manage PCF) to manage Edge.
It also simplifies the learning curve for using the Apigee Edge platform. Apigee Edge is a distributed platform with several components. This adds some complexity to configuring, installing, and tuning Edge. Using this approach, operators don't have to learn how to:
tune Cassandra
manage Zookeeper
set the right number of nodes for message processors or Cassandra
set the right tuning parameters for Postgres
BOSH controls how many individual VMs it needs and creates them automatically based on the available capacity. This means you can focus on delivering maximum uptime without having to worry about supporting individual deployment topologies.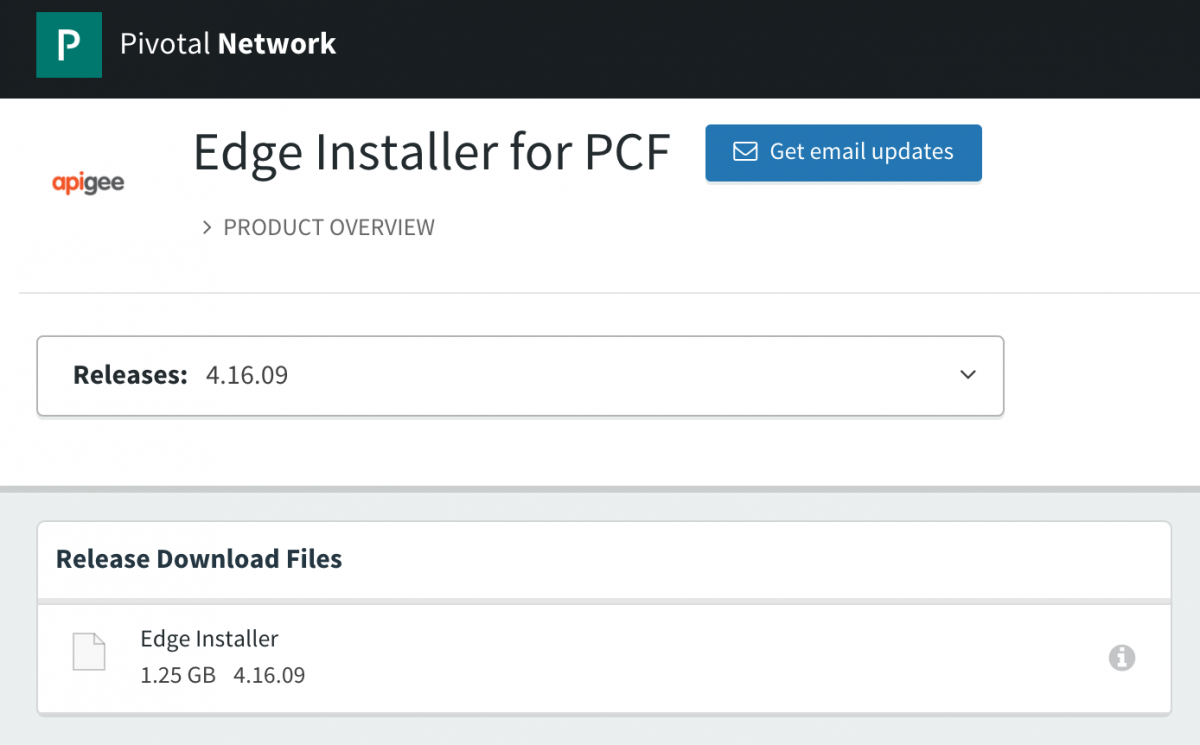 Pivotal Operations Manager, or Ops Manager, can be used to install and manage an Edge installation. Ops Manager simplifies installation and management by enabling the installation of Edge across any number of VMs through a single Ops Manager interface. You can then use Ops Manager to scale up an Edge installation by adding additional VMs to support additional Edge components, modify the properties of an individual Edge component, and perform other maintenance tasks. Using the Ops Manager, you can deploy Apigee Edge, API BaaS, monitoring, and the developer portal.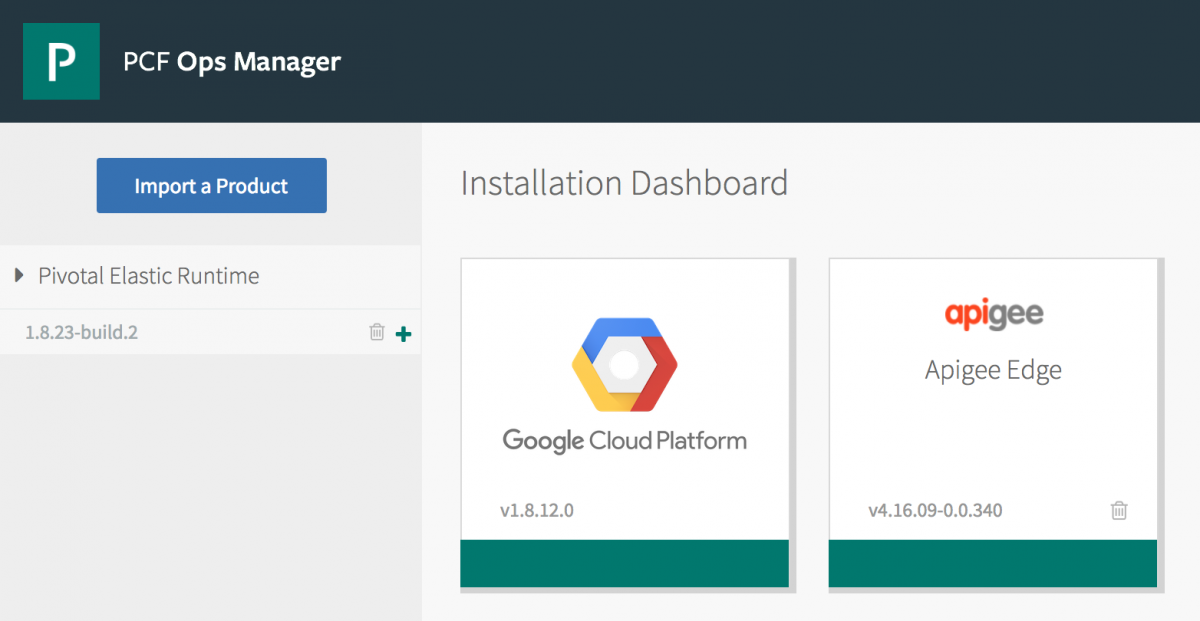 One of the major differences between an Ops Manager and an interactive Edge install is how you configure Edge components. When using Ops Manager, you typically don't log in to individual servers to make configuration changes. Instead, you configure servers through the Ops Manager, which lets you:
import the Edge Pivotal tile
configure an Edge installation
specify the Edge settings such as the system admin's username and password
specify the Edge license file
select the Edge components to install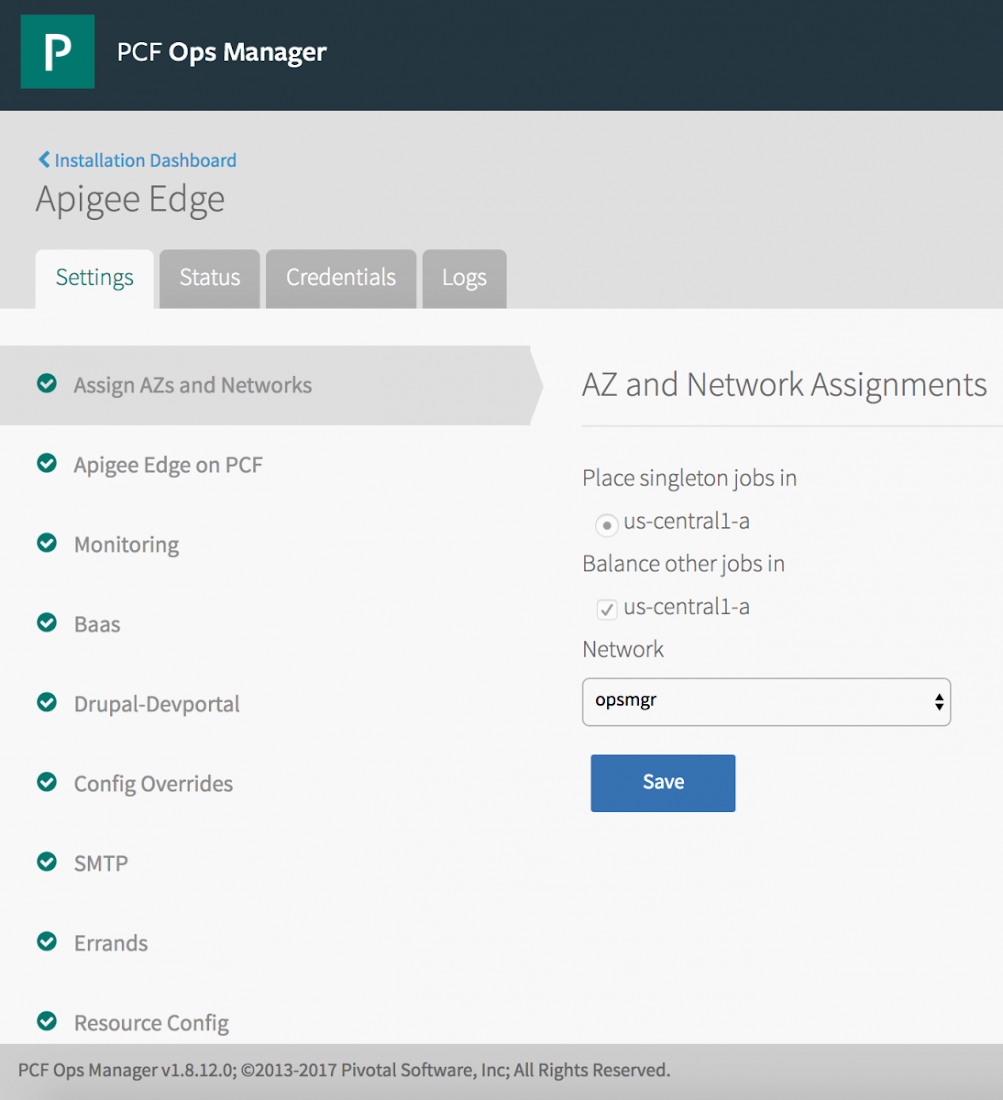 After installing Edge, use the Ops Manager to manage and modify the installation configurations. For example, the router and message processor have predefined limits for the size of request/response headers.
To change values on a router in an interactive Edge installation, log in to the router server, change the values, then restart the router.
With multiple routers, you'd have to repeat that process on every router server. With Ops Manager, however, you don't have to log in or access individual servers.
Instead, you use the Ops Manager to change the property value in one place, then apply that change to all routers in the Edge installation.
Once you go through the installer wizard and click "Apply Changes," BOSH configures Apigee Edge across the IaaS of your choice, with the number of nodes you selected. This approach radically simplifies the deployment, management, and maintenance of the Apigee Edge install.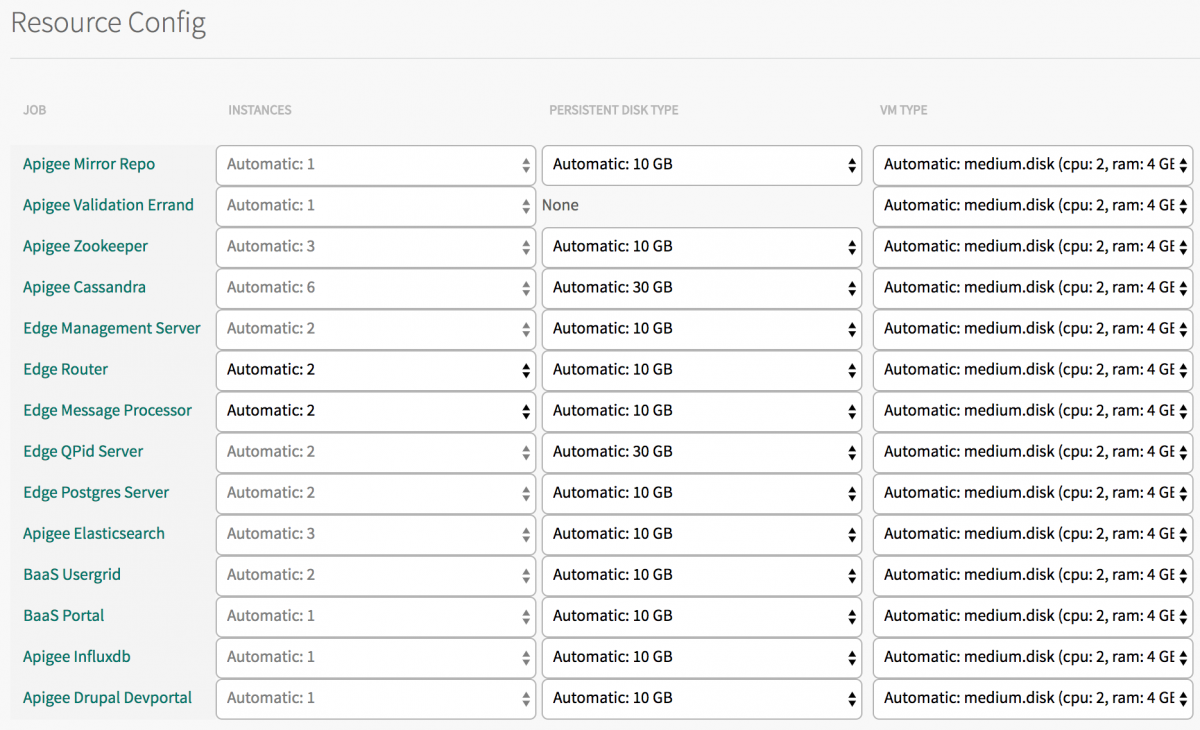 Give it a try!
We encourage customers to try this new installer and simplify their Apigee Edge deployment, management, and maintenance experiences. All it takes is an account on Pivotal Network (to download the tile) and your Apigee Edge license file (you can get that from your Apigee account team). Please check out the
full documentation
and
release notes
, and feel free to ask questions and provide feedback on the
Apigee Community
.