API Management
Announcing the Latest Apigee Edge Installer for Pivotal CF
Operators love BOSH, the open-source project that unifies release engineering, deployment, and lifecycle management of cloud software. It enables them to manage Apigee Edge and maintain and perform failure recovery and software updates to the platform the same way they manage Pivotal Cloud Foundry, with zero-to-minimal downtime.
Several customers appreciate this ability so much they have even told us they're trying to mainstream BOSH for managing platforms and stacks other than Pivotal Cloud Foundry!
So of course we're excited to announce the general availability of Apigee Edge BOSH Installer for Pivotal CF for our Private Cloud 17.09 version. This is the fourth BOSH installer that Apigee has released and marks another important step in our relationship with Pivotal.
The new release is built around the theme of simplification and self service. It offers some key features, including:
SAML 2.0 support added to Edge, API BaaS, and the Developer Services portal
TLS self-service (beta)
The Developer Services portal now leverages nginx/Postgres.
New UI options and APIs available for configuring TLS
Apigee Edge now supports Security Assertion Markup Language (SAML) 2.0 as the authentication mechanism for Apigee Edge, API BaaS, and the Developer Services portal. SAML supports a single sign-on (SSO) environment. By using SAML, you can support SSO for Edge in addition to any other services that you provide and that also support SAML.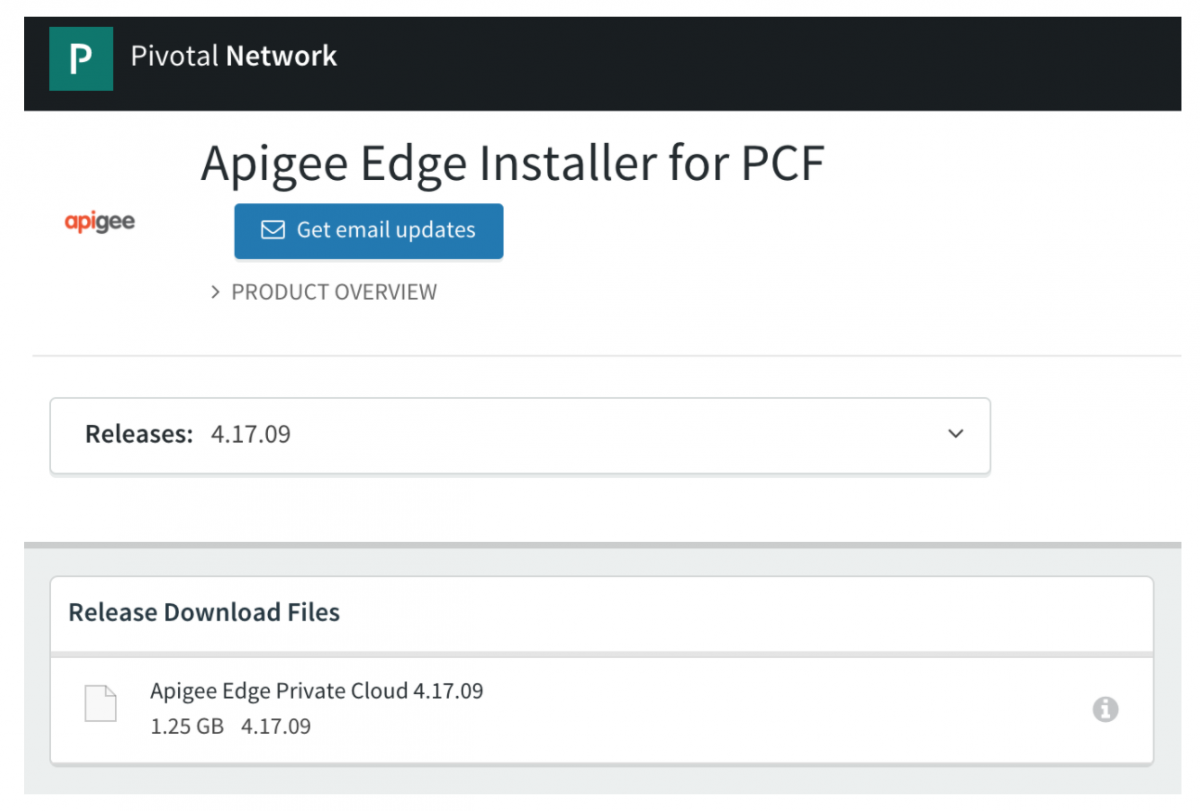 So give it a try! It'll simplify your Apigee Edge deployment, management, and maintenance experience. All you need is an account on Pivotal Network (to download the tile) and your Apigee Edge license file (you can get that from your Apigee account team). Please check out the full documentation and release notes, and visit Apigee Community with any questions or feedback.